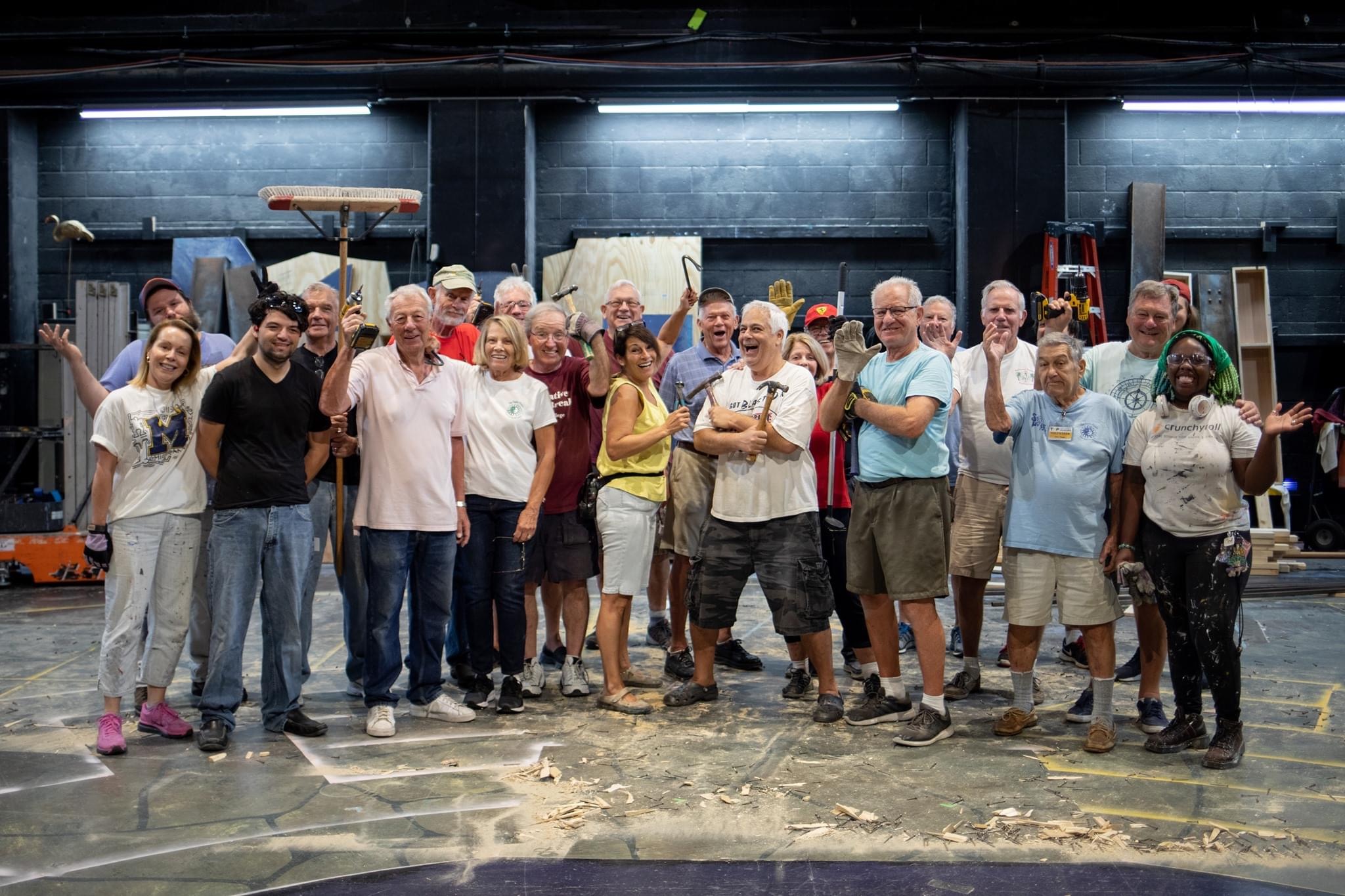 Scene Shop Volunteer Sign Up
We are opening up the TNP scene shop on Tuesday, July 21st. We are going to try to be open Tuesday through Saturday unless otherwise noted. There are some specific dates the shop has to be closed due to the fact that the stage is being used for something.
ALL VOLUNTEERS MUST STRICTLY ADHERE TO A FEW NEW GUIDELINES:
1 – You MUST sign-up and reserve a space in order to come volunteer. Please do so as far in advance as you can as we are limiting no more than 6 volunteers per day at this time. Please only sign-up for a slot you WILL use.
2 – Volunteers must check in with Pamela before volunteering to make sure all their paperwork is up-to-date.
3 – All volunteers in the scene shop must wear a face mask. No exceptions.
4 – The green room cannot be used at this time. Which means work days will be 9:00am – 12:00pm. Feel free to bring a snack with you if feel the need, but the green room will not be available.
5 – Anyone coughing or sneezing, feeling sick, or "under the weather" will be sent home – no exceptions.
6 – We will adhere to social distancing guidelines as much as possible. But most projects will be using the "buddy system" so please keep social distancing in mind during all projects.
As things develop, we will adjust our guidelines accordingly.
HOW TO SIGN UP:
Scroll to find your day
Enter "1" if it is only you
Hit Register and fill out the required information.
If you have questions or need help please contact Pamela Larkin Caruso at 239-434-7340 ext. 104.