THANK YOU FOR SUPPORTING OUR COMMUNITY WITH YOUR PURCHASE.
At a "bare minimum," creative minds collaborating for charities means great things for our community!
A Local Effort in Collaboration
Led by local Queen of Philanthropy Patty Baker, in partnership with award-winning photographer Charlie McDonald, some of Naples' leading ladies were invited to go almost au naturel for their cherished charities: Brenda Melton, Audrey Pengelly, Simone Lutgert, Diana Riley, Sharon von Arx, Sarah Baeckler, Sue Dalton, Kristen Coury, Dr. Jaclynn Faffer, Myra Daniels and Jennifer McCurry.
An Inspired Idea Comes to Life
Taking inspiration from the feature film Calendar Girls, based on the true story of women in England who "dared to bare all" to raise funds when one of their own lost a husband to leukemia, our dynamic dozen channeled their inner Helen Mirren, gathered their courage and dropped everything else!
Then, COVID-19 altered the best laid plans. The April 2020 red carpet launch for Naples Calendar Girls, complete with stage version of the show at The Naples Players, was postponed; however, the needs in our community continued to grow.
Supporting a Shared Need in Our Community
In true Calendar Girls fashion, the Naples Calendar Girls collectively decided to move forward, altering the original mission by finding "common ground" and addressing a critical local need – food insecurity.
The Collier Calendar Girls are hopeful the community will support the project with a donation for the 2021 Calendar. Thus, meeting the most basic of needs…providing food security for our community at large.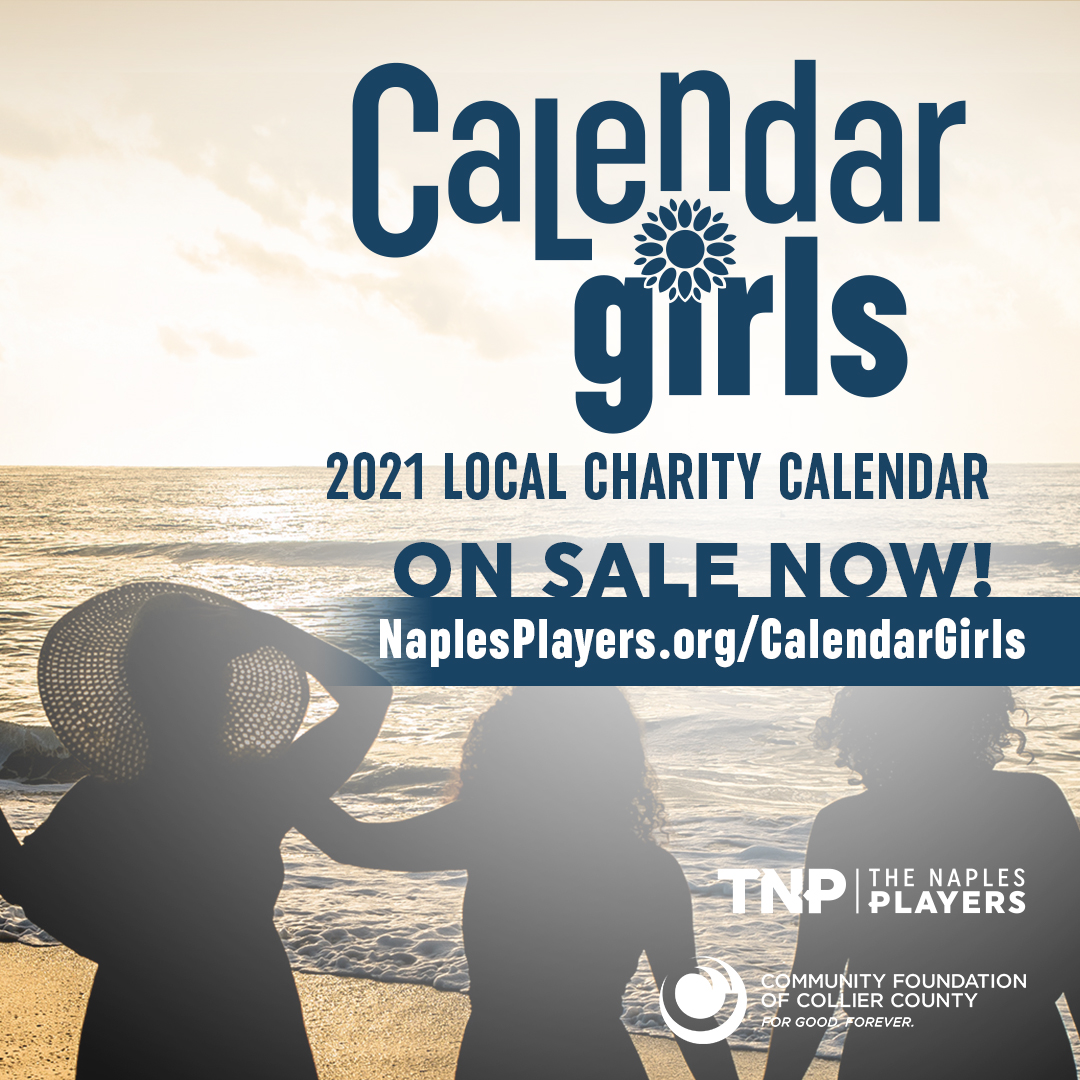 A $25 Donation
A suggested donation of $25 is all it takes to secure your 2021 calendar! All donations are administered by the Community Foundation of Collier County; and calendars will be mailed to you.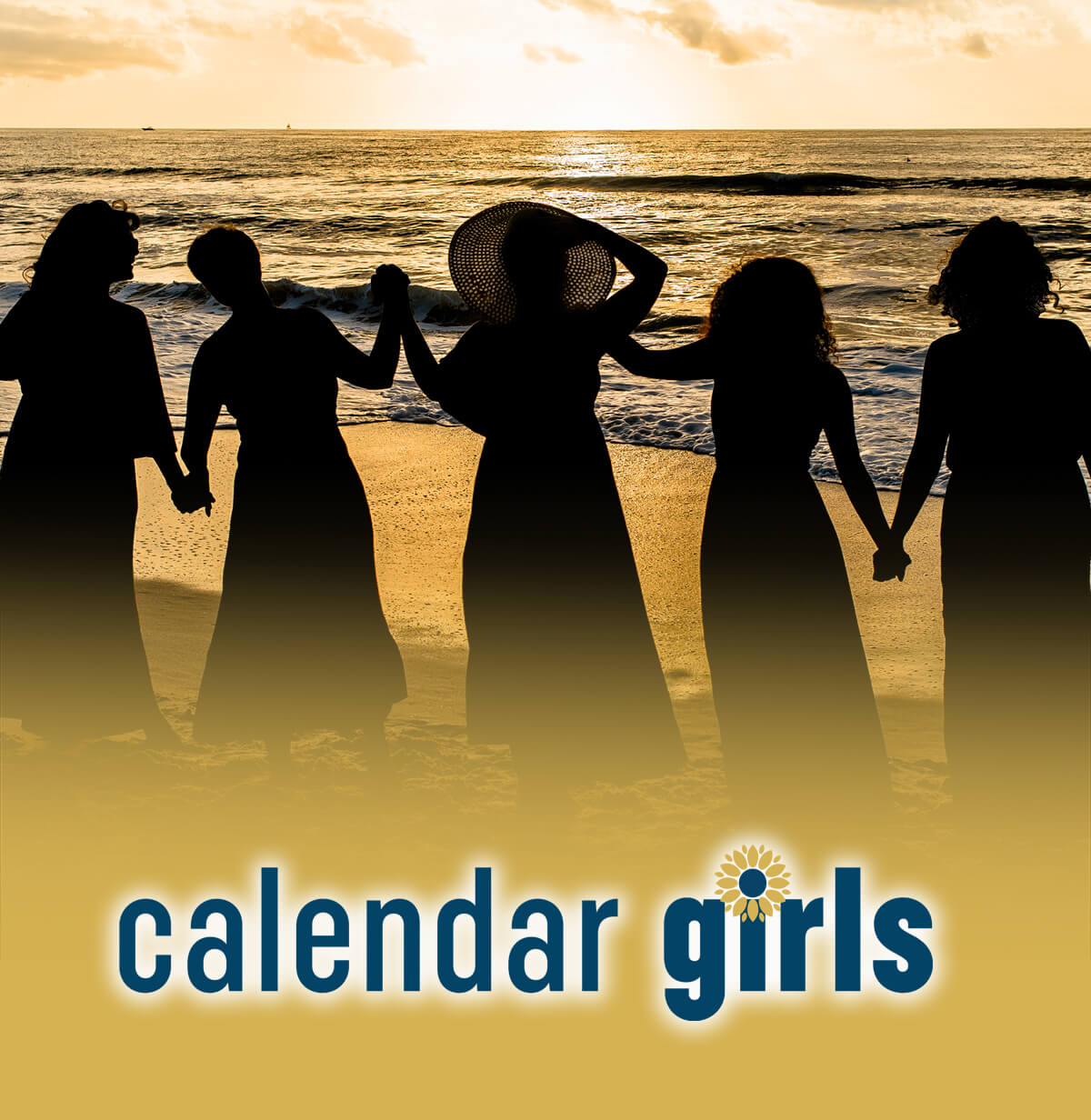 April 28 – May 23, 2021
Based on the True Story about a Group of Extraordinary Ladies! This comedy will make you laugh, cry, and feeling better about life.
Script by Tim Firth who also co-wrote the movie.
This Production was re-scheduled due to COVID-19.
ABOUT YOUR DONATION: OUR FLORIDA DEPT. OF AGRICULTURE & CONSUMER SERVICES REGISTRATION NUMBER IS CH3852. A COPY OF THE OFFICIAL REGISTRATION AND FINANCIAL INFORMATION MAY BE OBTAINED FROM THE DIVISION OF CONSUMER SERVICES BY CALLING TOLL-FREE (800-435-7352) WITHIN THE STATE. REGISTRATION DOES NOT IMPLY ENDORESMENT, APPROVAL, OR RECOMMENDATION BY THE STATE.
The Naples Players
701 5th Avenue South, Naples, Florida 34102
(239) 263-7990
Monday-Saturday: 10am to 7pm
Sunday: CLOSED
*Will-Call & Wait-List opens 2 hours before curtain
(239) 434-7340
Monday-Friday: 10am to 5pm