Become a TNP Sponsor
Your contribution will be applauded by over 65,000 patrons annually knowing you made it possible for us to continue to make a significant impact on the cultural, educational and economic vitality of Naples and beyond.

FULL YEAR OF VISIBILITY
A Year of full visibility for your organization in partnership with one of the most highly rated theaters of its kind in the nation. You are in good company with TNP.

DIVERSE AUDIENCE
Create unique experience for your clients, prospects, and employees. Wow them with show tickets, artist meet-and-greets and other extras.

UNIQUE EXPERIENCES
Reach a diverse, engaged audience. Many of our patrons are not only longtime TNP supporters, they also support our partners.

MARKETING OPPORTUNITIES
Year long opportunities for branding, marketing, and promotional and hospitality opportunities, employee and consumer engagement and much more.

COMMUNITY PARTNERSHIP
Community partnership opportunities that put your organization on the red carpet.
We are proud to offer opportunities for companies of all sizes to reach our loyal audience. Sponsorships and Community Partnerships can be fully customized to best represent and benefit your organization and create engagements that the community will enjoy. With a customized sponsorship, we'll take your key marketing goals and align them with measurable objectives. You'll enjoy official partner designation, the ability to reach a diverse audience, and meaningful integration of your brand with our loyal patrons.
My advertising with The Naples Players helped me become the #1 individual producer in John R. Wood Properties Old Naples 5th Avenue office in 2018 and I value the relationships I have built with fellow supporters of The Naples Players. Thank you.
Opportunities
Sponsor a Show
Sold Out! Ask about our 2020 Season Opportunities!
Sponsor a Red Carpet Event
Advertise in Our Playbills
Become a Box Office Partner
Sponsor Classes
Sponsor a Student
In-Kind & Media Sponsorships
Create Your Own Opportunity
---
Sponsorship Kits
Download the 2019-2020 Sponsorship & Advertising Guide.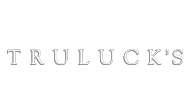 The Naples Players
701 5th Avenue South, Naples, Florida 34102
(239) 263-7990
Monday-Friday: 10am to 4pm
Saturday: 10am to 4pm
*Will-Call & Wait-List opens 2 hours before curtain
(239) 434-7340
Monday-Friday: 10am to 4pm
Saturday: 10am to 4pm
The latest on TNP shows, events, & programs delivered straight to your inbox!