Fun for the whole family!
With movie-musicals and blockbuster favorites, there's something for everyone to enjoy. Choose from 2 different movies each month, and enjoy these classic films on our 33′ screen and 12,000 lumen projector.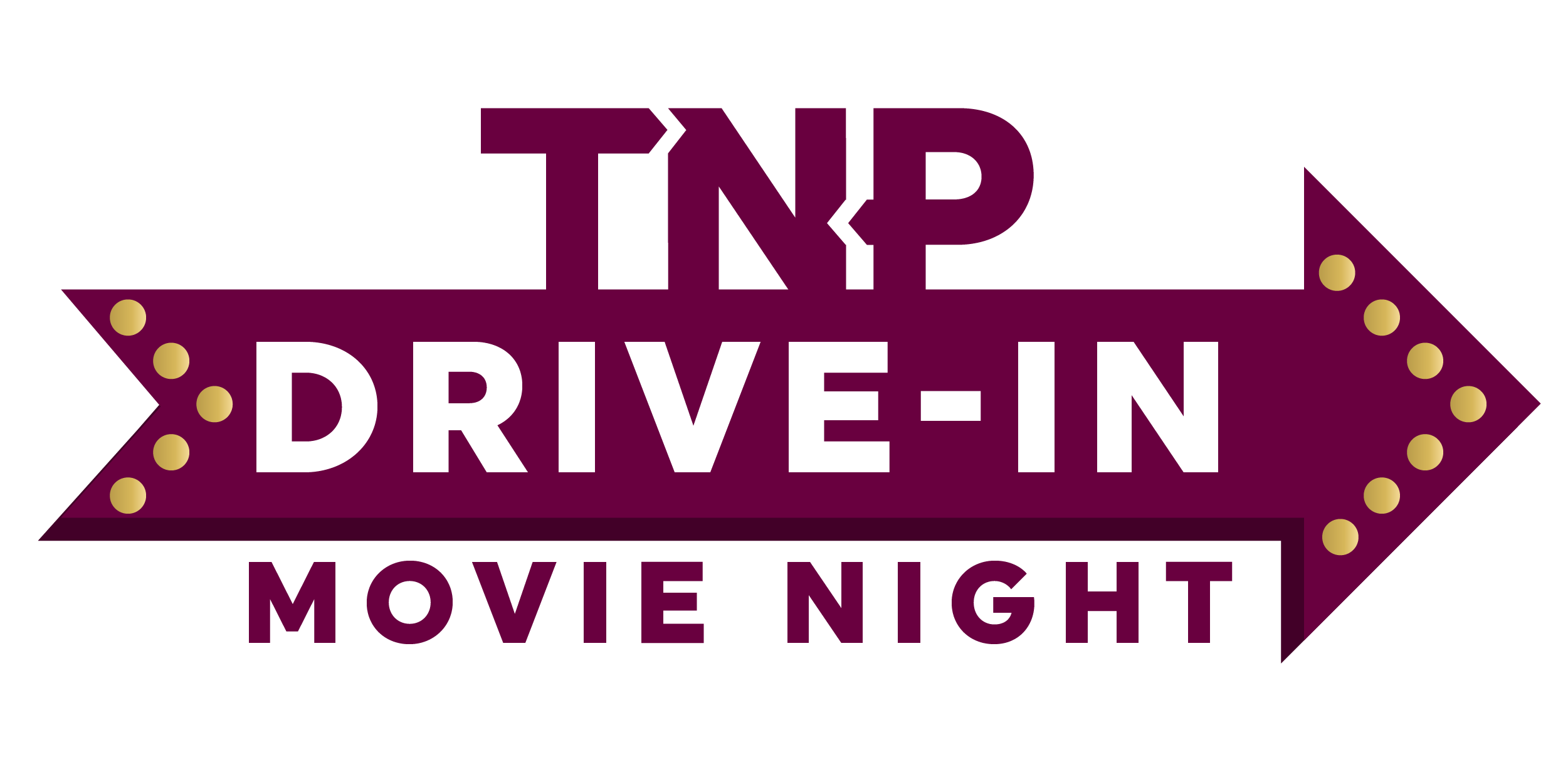 PRICING
FREE for TNP Season Ticket holders:
On one specially designated "Season Ticket Holder Night" each month, current TNP Season Ticket holders get free access. Ticket and registration required (first-come first-serve).
$20/Car for Members*: 
For TNP Season Ticket holders, Members; Members of the Naples Zoo; Members of the Naples Botanic Gardens.
*Redeem using special promo code.
$45/Car for Standard Public:
General Admission style parking
$60/Car for VIP Parking:
Includes walk-up concessions service and best-reserved parking spots
Drive-in Movie Location
300 8th St. South, Naples
300 8th Street South, Naples, FL 34102
Parking Begins at 7 p.m. Movies begin promptly at 8 p.m.
Parking Information
Parking begins at 7 pm. Movies begin at 8 pm
Parking will be assigned on a first-come-first-serve basis, with larger cars in back. (there are only 4 rows total)
NO Large Trucks, SUV's with Rack Mounted Boxes, etc… are permitted.
Tickets
Ticket Buyers will be emailed a parking permit to print at home and place in their window as they arrive for admittance.
Tickets are required to attend.
Concessions
NO ALCOHOL WILL BE SOLD – Open Containers are illegal in vehicles
Sodas, water, chips, candy and more are available for purchase
Credit Card ONLY – No cash payment for concessions is available.
Movie Audio
Audio for the movies is broadcast over FM radio.  A car radio is required.
There are no on-site speakers.
Restrooms
There are NO on-site restrooms (Patrons will need to walk 1 block to the theatre, if needed. Mask required for entry)
Inclement Weather
In the event of rain, high-winds, or other inclement weather, the performance could be cancelled at any time. Events that are cancelled will be refunded.
Questions?
Please contact the Box Office at (239) 263-7990
The Naples Players
701 5th Avenue South, Naples, Florida 34102
(239) 263-7990
REDUCED COVID HOURS
Monday-Friday: 10am to 4pm
Saturday-Sunday: CLOSED
*Will-Call & Wait-List opens 2 hours before curtain
(239) 434-7340
Monday-Friday: 10am to 5pm