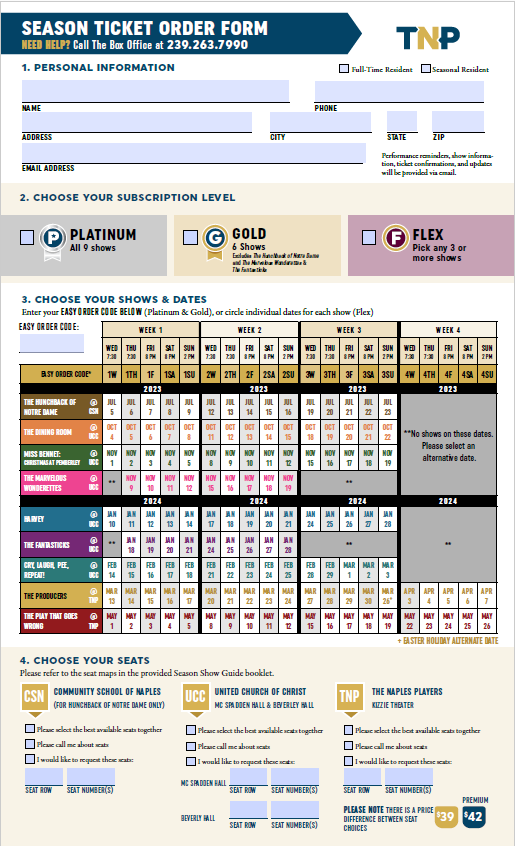 First Time Season Ticket Subscribers:
We're here to help!
Call our box office specialists for assistance with selecting and purchasing your season ticket subscription.
Questions? 239.263.7990
Monday-Saturday 10 am – 7 pm EST
Save Over 20% off Individual Ticket Prices
Purchase Additional Tickets At Any Time Only $39
One (1) Complimentary Per Ticket Holder Drink At Each Show
Invites to Exclusive Events
Free Ticket Exchange and Lost Ticket Replacement
VIP Lounge Access
Flex Season Ticket Subscribers Enjoy: 
With our Flex Season Subscriptions, you can choose the shows, days, and seats you want and save money on individual ticket costs. Flex Season Subscriptions can be purchased or renewed online! For a Premiere Season Subscription, please call the box office at 239-263-7990.
Explore Our Upcoming Shows 
The Hunchback of Notre Dame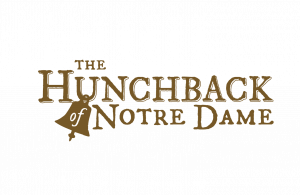 Jul 5  – Jul 23, 2023 at Community School of Naples

What makes a monster and what makes a man? This timeless retelling of Victor Hugo's renowned novel, partnered with Disney & Alan Menken's sweeping score and Stephen Schwartz's moving lyrics, demonstrates the power of love, acceptance, and what it means to be a hero.
The Dining Room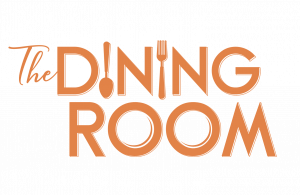 Oct 4  – Oct 22, 2023 in McSpadden Hall at Naples United Church of Christ

A.R. Gurney masterfully weaves together 60 different characters from different families, time periods, and backgrounds. Each of these pieces brings life, laughter, and togetherness to the place where families gather: The Dining Room.
Miss Bennet: Christmas at Pemberley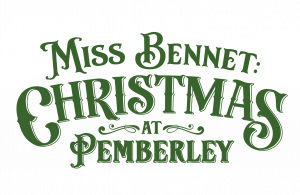 Nov 1  – Nov 19, 2023 in McSpadden Hall at Naples United Church of Christ

Two years after Mr. Darcy sweeps Elizabeth Bennet off of her feet in "Pride and Prejudice," the Bennet family is celebrating Christmas at Pemberley, the Darcy residence. When an unexpected visitor joins the celebrations, the sisters are forced to change their perspectives on life, love, and their role in society.
The Marvelous Wonderettes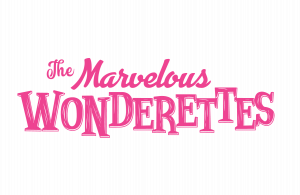 Nov 9  – Nov 19, 2023 in Beverly Hall at Naples United Church of Christ

The Marvelous Wonderettes uses popular songs from the 1950s and 60s to tell the life and love stories of four friends – from senior prom to their 10 year reunion. Featuring nostalgic hits such as "Lollipop," "Dream Lover," "Stupid Cupid," "It's In His Kiss," and "Heatwave," this comedic musical will have audiences laughing, crying, and singing in their seats!
It's A Wonderful Life (Live Radio Play)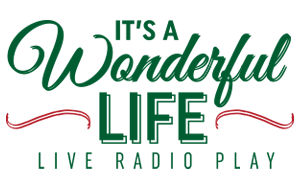 Dec 8th and 9th, 2023 Outdoors in Downtown Naples

This beloved American holiday classic comes to captivting life as a live 1940s radio broadcast. With the help of an ensemble that brings a few dozen characters to the stage, the story of idealistic George Bailey unfolds as her considers ending his life one fateful Christmas Eve.
Harvey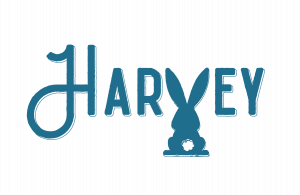 Jan 10  – Jan 28, 2023 in McSpadden Hall at Naples United Church of Christ

Friendship comes in all shapes and sizes – at least, that's what 47-year-old Elwood P. Dowd and his very best friend, Harvey, believe. The only challenge? Harvey is an invisible, 6-foot-tall rabbit. Made popular by the movie starring Jimmy Stewart, follow the duo in the hilarious Pulitzer prize winning show about loyalty, friendship, and acceptance.
The Fantasticks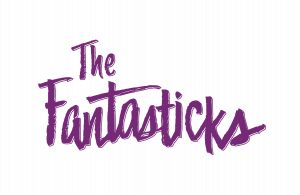 Jan 18  – Jan 28, 2024 in Beverly Hall at Naples United Church of Christ

The Fantasticks is the longest-running musical in the world, and with good reason: at the heart of its breathtaking poetry and subtle theatrical sophistication is a purity and simplicity that transcends barriers. The result is a timeless fable of young love that manages to be nostalgic and universal at the same time.
Laugh, Cry, Pee, Repeat!

Feb 14  – Mar 3, 2024 in McSpadden Hall at Naples United Church of Christ

From local playwrights Patti Caroli, Carole Fenstermacher, and Natalie King comes this uproarious comedy about womanhood, aging, and everything in between! No topic is off the table as these women tell it like is, and was, and should be.
The Producers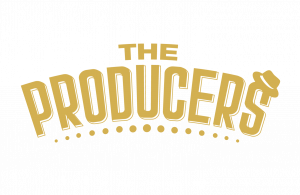 Mar 13  – Apr 7, 2024 in the Kizzie Theater at The Naples Players

Mel Brooks' laugh-out-loud spectacle follows a Broadway producer and his accountant, who mastermind a scheme to produce Broadway's biggest flop and exploit their investors. But when the show is an accidental smash hit, the two scramble to put it together, finding themselves in one hilarious snafu after another.
The Play that Goes Wrong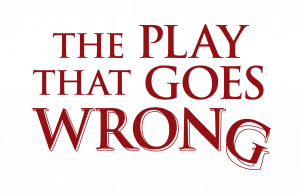 May 1  – May 26, 2024 in the Kizzie Theater at The Naples Players

Welcome to opening night of The Murder at Haversham Manor where things are quickly going from bad to utterly disastrous. With an unconscious leading lady, a corpse that can't play dead, and actors who trip over everything (including their lines), it's "TONS OF FUN FOR ALL AGES" (HuffPost) and "COMIC GOLD" (Variety) – sure to bring down the house!
Save up to $96
Subscribers save up to $96 with our Platinum Package and substantial savings on our Gold and Flex Packages.
Friends & Family Rates
Subscribers may purchase unlimited tickets throughout the year for friends & family at the subscriber rates of $39 for any show.
Priority Access
Subscribers enjoy priority access to tickets and are guaranteed great seats to all of our shows!
Flexible Tickets
Plans change and that's why subscribers can exchange tickets for a different performance of the same show at no charge.
(Exchanges are based on availability)
FAQ's about Season Tickets?
By becoming a Season Ticket Holder @ TNP, you'll unlock tons of benefits while also supporting our groundbreaking programs!
What are the Benefits?
Season Ticket (Subscriber) benefits include reserved seating to our shows, free valet parking, special subscriber discounts at partner restaurants on 5th Avenue South, and access to the VIP Lobby Lounge!
Additional fantastic perks include first choice seating, free ticket exchanges, and unlimited additional tickets at the subscriber rate (subject to availability).
How does the Subscriber rate work?
Season Ticket Holders can continue to purchase unlimited tickets throughout the year for friends, family, or colleagues at the $39 Season Ticket Holder rate.
What is the "Subscriber Lounge?"
Only Season Ticket Holders can access the intimate lounge located in the lobby for a free pre-show drink. Simply tell the usher your name, and they will grant you access to the lounge. Located just inside the front-doors, the lounge also features hand-selected premium wines (click here to see our premium wines) at a discounted price!
How does the Valet Parking work?
Pull into the Valet line on 4th avenue behind the theatre (look for signs for Trulucks, Ocean Prime, and Naples Players Valet) and show the attendant your tickets. Remember to tip the attendant when you pick-up your vehicle after the show!
How do subscriptions help support TNP?
When you purchase season tickets, you are not only guaranteed the best available ticket prices and premiere seating, but you also make it possible for us to serve more students, reach new audiences, and achieve new successes.
This year, your subscription will help support groundbreaking programs like KidzAct, Wellness Through Theatre, and the Sensory Friendly classes and performances that continue to make The Naples Players one of the most highly rated theatres of its kind in the nation.
The Naples Players
701 5th Avenue South, Naples, Florida 34102
(239) 263-7990
Monday-Saturday: 10am to 7pm
Sunday: CLOSED
*Will-Call & Wait-List opens 2 hours before curtain
(239) 434-7340
Monday-Friday: 10am to 5pm