Showcase & Performance-Based Classes for Young Artists
Showcase classes are open to all young artists ages 4-17.  These classes are 6-8 week sessions running seasonally and focusing on the fundamentals of acting, singing, improv, working in an ensemble, and other core skills that build confidence and an appreciation for the arts. These classes culminate in an end-of-session performance for friends and family.
Performance Classes require an audition for admission and are associated with an upcoming TNP KidzAct stage performance.  We recommend that children new to acting start in our Showcase Classes and work towards auditioning for a Performance Class.  Performances Classes require a commitment to a more rigorous rehearsal and performance schedule.  Visit the Upcoming Auditions page to see our next KidzAct shows.
For all of our classes, need-based scholarships are provided generously through The Brooks and Joan Fortune Family Foundation. Everyone is welcome to apply. You can visit the application and find out more information here.
Winter 2024 classes will be on sale on November 1. Browse our Winter 2024 class options below. For more information on Winter 2024 classes, please contact Maya Kleinsorge (mkleinsorge@naplesplyers.org or 239.434.7340 ext. 136)
Cancellation & Refund Policy:
All classes at the Naples Players and in our KidzAct programming have a maximum number of students able to register. By choosing to register and pay tuition for a class, you are securing your spot in the class and therefore holding that spot from being given to another interested student. For that reason, if you ultimately decide to no longer take the class and cancel your registration, there is a small fee for holding that spot from other registrants which is reflected in our refund policy below:
For Traditional/School Year Programming:
If you cancel your spot more than a week out from the start date of class, you can receive a 90% refund.
If you cancel your spot less than a week from the start date of the class, you can receive a 75% refund.
If you cancel your class after the start date, you will not be given a refund
Upcoming Production Classes
Audition Slots Available
Learn valuable and unmatchable skills by auditioning for a KidzAct Production.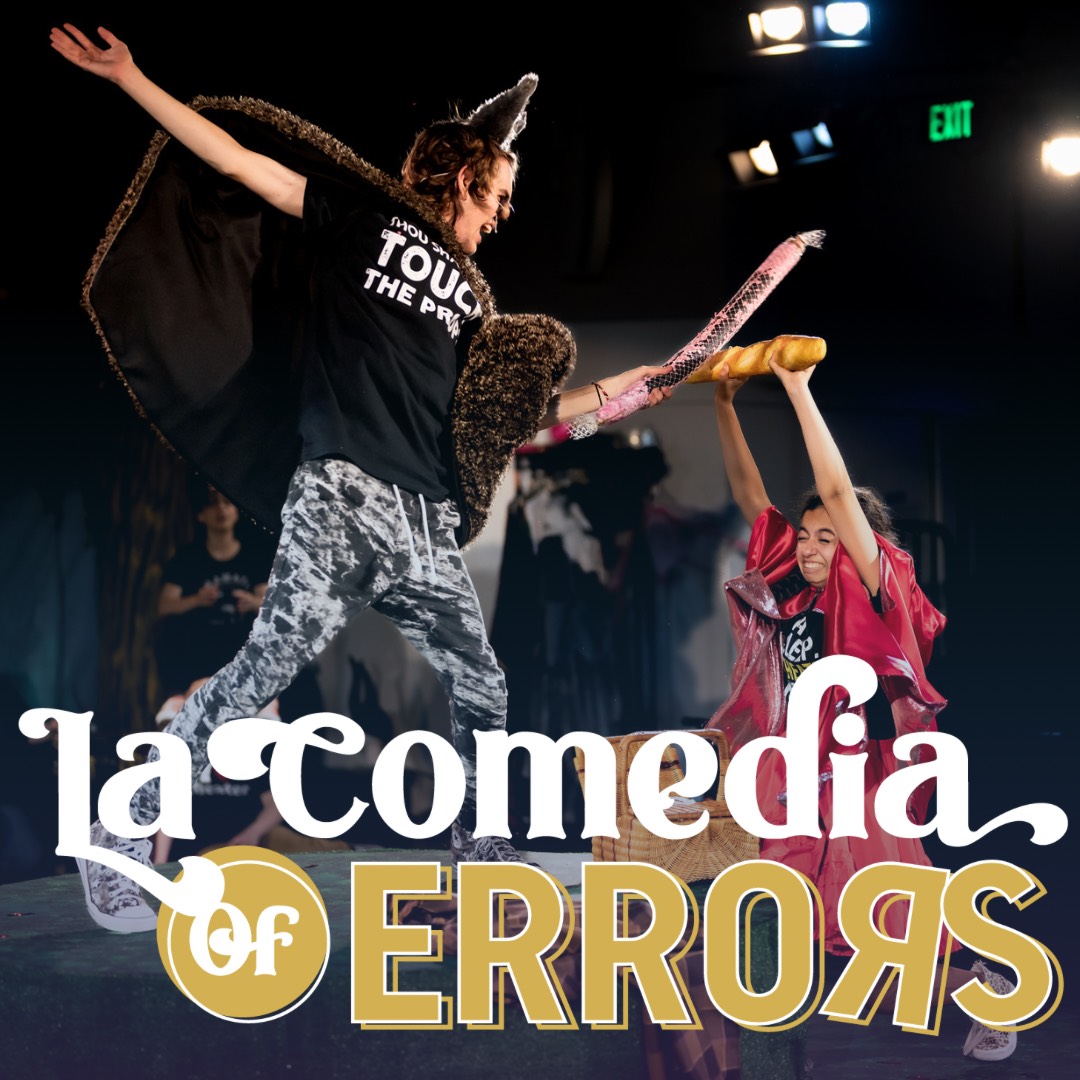 AUDITION FOR LA COMEDIA OF ERRORS
La Comedia of Errors is a 90-minute bilingual adaptation by Lydia G. Garcia and Bill Rauch of one of William Shakespeare's zaniest comedies.  This unique, intimate experience emphasizes the connection between humans. A show for all ages, La Comedia will be performed in true Shakespearean street performer style with minimal props, scenery, technology and fifteen actors will create a whole town of comic characters.  La Comedia of Errors will be performed all over Southwest Florida and is TNP's premiere of a truly bilingual work of art. Whether you speak English, Spanish or both, you will love this hilarious show!
La Comedia of Errors es una adaptacíon bilingüe de 90 minutos realizada por Lydia G. García y Bill Rauch de una de las comedias más estrafalarias de William Shakespeare.  Esta experiencia única e íntima enfatiza la conexíon entre los humanos.  Un espectáculo para todas las edades, La Comedia se presentará al más puro estilo de los artistas callejeros de Shakespeare con accesorios mínimos, escenografía, tecnología y quince actores crearán toda una ciudad de personajes cómicos.  La Comedia of Errors se presentará en todo el suroeste de Florida y es el estreno de TNP de una obra de arte verdaderamente bilingüe.  Ya sea que hables inglés, español o ambos, ¡te encantará este divertido espectáculo!
Where should my child start?
KidzAct has always been working to provide quality arts education for all ages and experience levels.  We typically break Showcase classes into groups by age, with Performance classes (accessible by audition) reserved for those ready to take the stage and the spotlight!
If you're unsure which class to sign up for, call our Education Assistant at 239-434-7340 ext. 136.
How often do sessions start?
Our classes follow a seasonal schedule:
FALL CLASSES run September–December with registration opening in late July or August
WINTER CLASSES run January–March with registration opening in November
SPRING CLASSES run March-May with registration opening in February
SUMMER CLASSES / CAMP runs June–August with registration opening in April.
Are classes different every session?
Yes! In fact, many KidzAct students will take their age-appropriate classes throughout the year, taking multiple season classes to build off of skills they have already acquired and to work towards the goal of auditioning for upcoming shows and performances.
What is the difference between Showcase Classes and Performance Classes?
KidzAct Showcase Classes at TNP focus on building upon the core concepts of acting, singing, dictation, and other confidence-building skills that prepare students for the ultimate goal of taking a Performance Class.  Performance Classes are associated with an upcoming KidzAct stage show and can only be entered by audition.  Generally, there are four to six KidzAct shows per calendar year that provide students with the opportunity to experience a more intensive schedule of rehearsals and performances culminating in a full-scale stage show.
How can my child audition for a show?
Auditioning for an upcoming KidzAct production is considered part of our Performance Classes.  Generally, there are four to six full-scale KidzAct stage productions each year at TNP.  If a child auditions and is cast for a show, they are required to commit to the rehearsal, performance schedule, and fees associated with a particular show.
See our Upcoming Auditions page for opportunities to take the spotlight!
What do classes cost?
Fees vary based on class length, type, and whether they are online or on-site.  Generally speaking, a 6-8 week class can vary between $300-$450 per session.  Need-based scholarships are always available through The Joan and Brooks Fortune Foundation.
Learn about and Apply for A KidzAct Scholarship  
GALLERY
See photos from some of our recent KidzAct classes and productions.
The Naples Players
701 5th Avenue South, Naples, Florida 34102
(239) 263-7990
Monday-Saturday: 10am to 7pm
Sunday: CLOSED
*Will-Call & Wait-List opens 2 hours before curtain
(239) 434-7340
Monday-Friday: 10am to 5pm