Become a TNP Donor
Individual giving is a major source of funding as well as a lifeline for our scholarship opportunities to assist children and adults in the Naples community. We have several opportunities to match your giving style and budget.
CARES Act & Donating – NEW for COVID-19 
New Deduction Available
 Up to $300 per taxpayer ($600 for a married couple) in annual charitable contributions. This is available only to people who take the standard deduction (for taxpayers who do not itemize their deductions). It is an "above the line" adjustment to income that will reduce a donor's adjusted gross income (AGI), and thereby reduce taxable income. A donation to a donor advised fund (DAF) does not qualify for this new deduction.
New Charitable Deduction Limits
As part of the bill, individuals and corporations that itemize can deduct much greater amounts of their contributions. Individuals can elect to deduct donations up to 100% of their 2020 AGI (up from 60% previously). Corporations may deduct up to 25% of taxable income, up from the previous limit of 10%. The new deduction is for gifts that go to a public charity, such as Make-A-Wish. The old deduction rules apply to gifts to private foundations. The higher deduction does not apply to donations directly to a DAF. 
Required Min. Distributions Waived in 2020 for Most Donors
Required minimum distributions (RMD) that would have had to start in 2020 do not have to start until 2021, including distributions from defined benefit pension plans and 457 plans. This change will dampen somewhat the incentive for a donor to make a qualified charitable distribution (QCD) from their IRA in 2020. Even so, making a QCD this year will still allow itemizers and non-itemizers alike to direct up to $100,000 from their IRA to charities in a tax efficient manner.
Remember to consult your Tax Professional – TNP does not provide any tax guidance. 
Special COVID Donor Thanks
For $250+
The first 20 donors of $250 or more will receive a Miniature Heart Oil Painting, a one of a kind 8″ x 8″ oil painted heart on canvas by local artist Pamela Larkin-Caruso.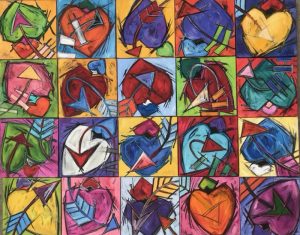 For $1000+
A limited number of $1k+ and up donors will get the option of a one-of-a-kind print on canvas, 20 x 30, from her popular mixed media series. Donors can choose one of the following: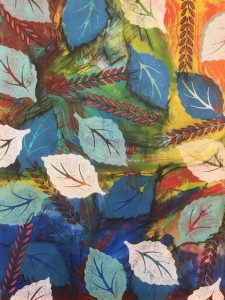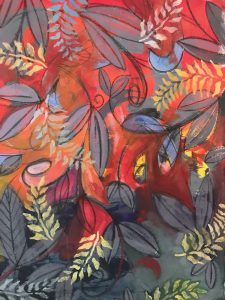 Direct Donations
Give online, donate in person, or contact our Development Director directly to make a one-time donation. If your employer offers a donation matching program, you can extend your gift even farther! Ask your employer today about matching gifts.
Recurring Donations
Break down your donation into monthly payments. You can choose to make a recurring donation via our online giving platform or by contacting us to set up a monthly withdrawal.
Planned Legacy Gifts
Plan now to support TNP for the future. Planned giving options are available through several channels including funds through bequests or wills. To discuss this further, please contact us.
Major Gifts
Help support a specific project, program or facility need through a major gift. Naming rights, as well as unique opportunities for recognition, are always available. Please contact us to learn about several major gift opportunities currently available.
The Naples Players
701 5th Avenue South, Naples, Florida 34102
(239) 263-7990
Monday-Friday: 10am to 4pm
Saturday: 10am to 4pm
*Will-Call & Wait-List opens 2 hours before curtain
(239) 434-7340
Monday-Friday: 10am to 4pm
Saturday: 10am to 4pm