About Our Renovation
The Naples Players opened our facility on 5th Avenue in 1998, after the City of Naples invited the theater to be placed downtown to rejuvenate and enhance the then struggling downtown area. 25 years later The Naples Players is investing in our community once again, this time to protect and enhance the now thriving, world class downtown area.
By renovating both of our existing performance spaces, and adding a third space to host our renowned education and community programs, TNP is able to deploy the latest technologies and ensure the highest quality performances, all while representing the high-class, small town charm that Naples deserves. But more than that, TNP's renovation protects the organization's future by securing our ability to meet current & future demand, while more deeply fulfilling our mission to build community through exceptional access to the power of theater. 
Our renovated facility will be certified for energy efficiency and sustainability; offer unparalleled accessibility, like a "Sensory Friendly" seating box & state-of-the-art hearing assistance technologies; allow us to deepen programatic pathways with our 35+ community partner organizations; and enhance the volunteer and audience experience for unparalleled artistry. 
Several naming opportunities still exist, including our popular "name a seat" program. You can help us hit our fundraising goals by participating.
Fundraising Goal – $20m

76%

76%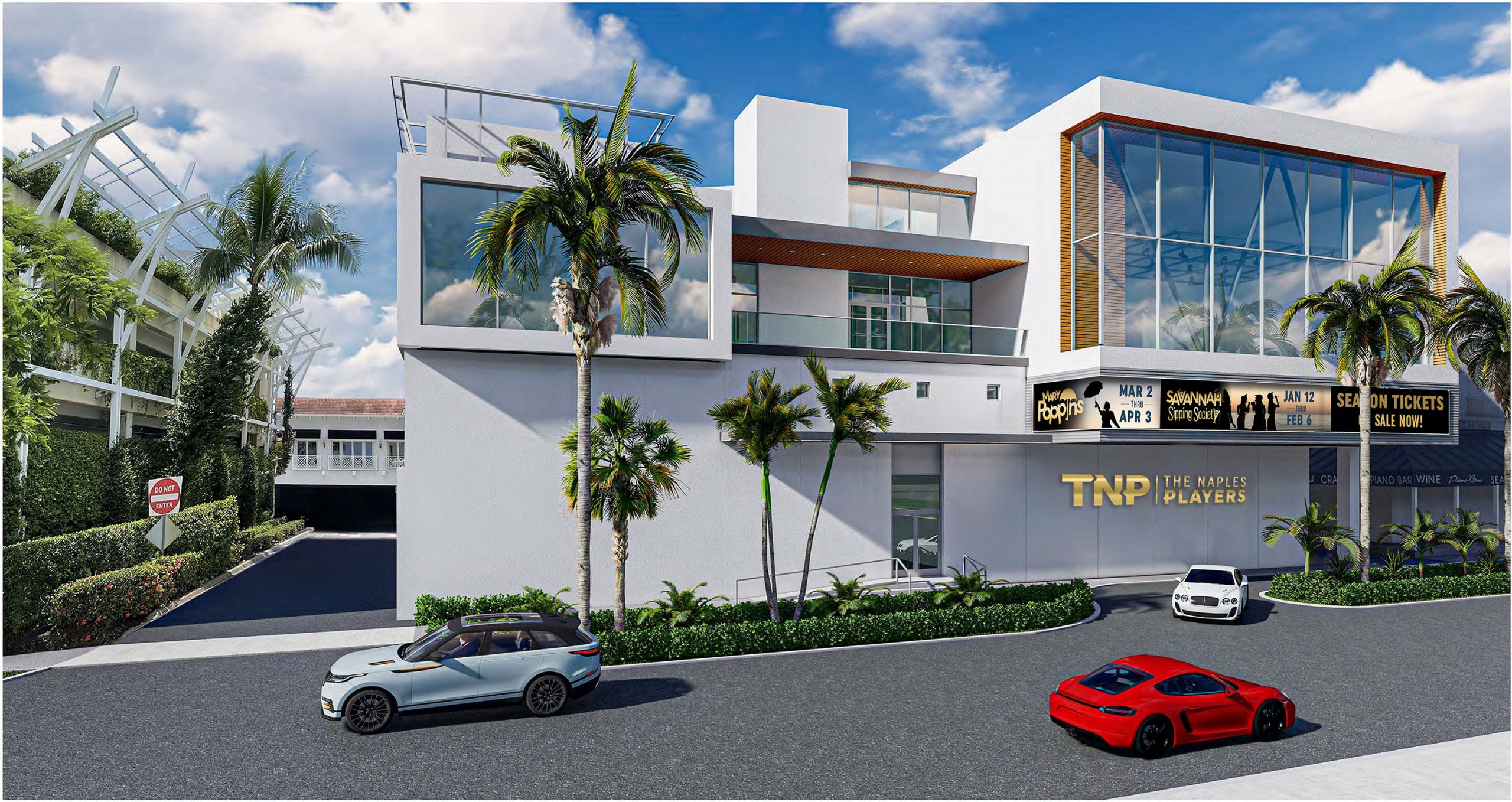 A conceptual view of the completed renovations along 4th Avenue.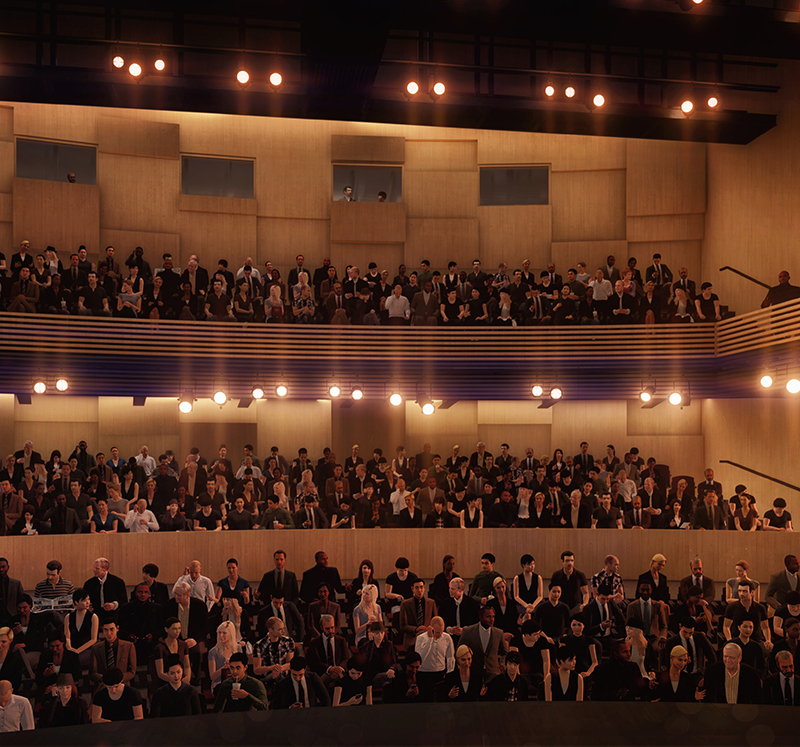 A conceptual view of the completed renovations in the Main Theater.
Road Closures – 4th Avenue South
CURRENT CLOSURE – May 8 through July 3, 2023
The Naples Players is going through an exciting renovation to drastically enhance the theater's appearance on 4th Avenue. However, to ensure the safety of our neighbors, the street will need to be closed at various times through the end of 2023 as demolition and construction are completed.
The Naples Players is committed to working directly with The City of Naples to open the street as often as it is safe to do so, but your safety is our top priority.
The map to the right demonstrates the signage and closure plan. Please note that the Trulucks & Inn on Fifth valet located at the restaurant on 4th Avenue will still be OPEN throughout the project. Easily access the valet via 6th Street & 4th Avenue.
Or, for questions and comments, please email: construction@naplesplayers.org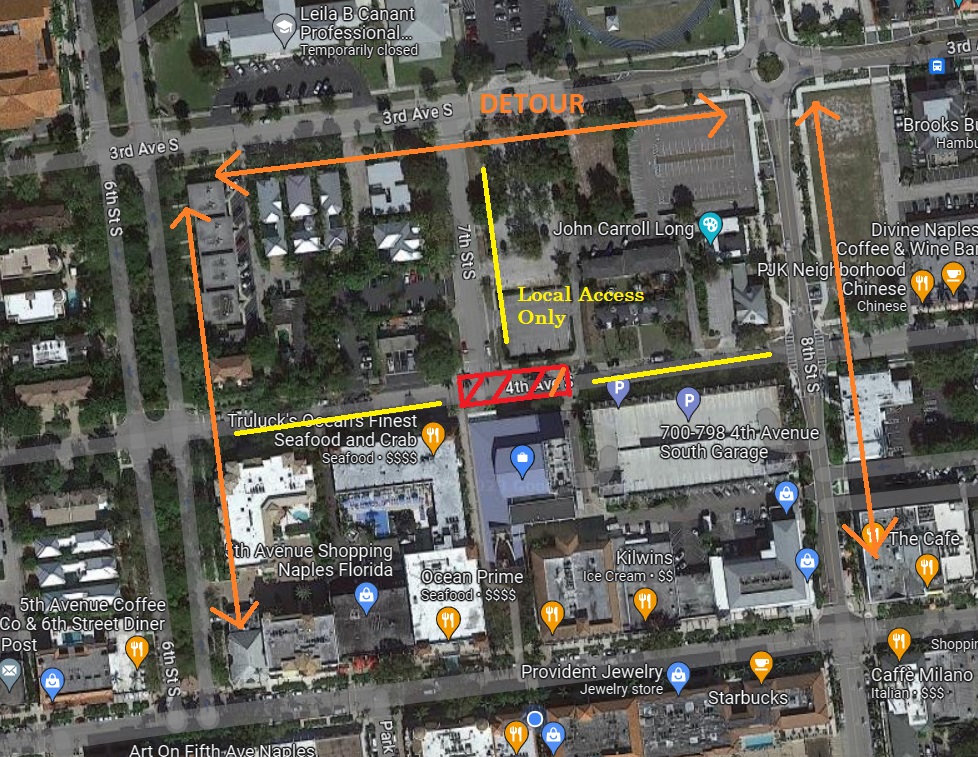 Roads highlighted in Yellow are Local Access Only
Roads highlighted in Orange are Detour Routes
The Area Highlighted in Red is a Complete Closure
Project Milestones
The Naples Players renovation will open in two phases. 
Phase 1 opening: The Kizzie Theater, Atrium, and associated spaces.
Phase 2 opening: Remaining Price & Glass Theaters, and associated spaces on the North Side of the building.
The charts below progress from left to right, showing key milestones in the construction process.
Kizzie Theater Opens - March 13, 2024
Full Facility Opens - June 19, 2024
Construction Updates
Enjoy regular video updates about our progress!
The Naples Players
701 5th Avenue South, Naples, Florida 34102
(239) 263-7990
Monday-Saturday: 10am to 7pm
Sunday: CLOSED
*Will-Call & Wait-List opens 2 hours before curtain
(239) 434-7340
Monday-Friday: 10am to 5pm