View from 4th Ave. South
Conceptual rendering of the north side of the renovated facility, including the Denny & Tanya Glass Educational Theatre.
Our Campaign Goal: $20m

76%

76%
Available Naming Opportunities
Artistic Director Endowment – $1,500,000

Orchestra Level, Kizzie Theater – $1,000,000

Grand Staircase – $500,000

Energy Efficiency Sponsor – $450,000

Costume Shop – $350,000

Kizzie Acoustical Sponsor – $250,000
*Naming Opportunities Can be Paid Over a 5 Year Period
Actor's Studio – $150,000

Tension Grid Sponsor (2 Available) – $75,000

Lobby Sound Sponsor – $75,000

Paint Room – $75,000

Control Rooms (3 Available) – $50,000

Classroom/Rehearsal Rooms (1 available) – $50,000

Page System Sponsor – $50,000

Center Cluster – $50,000

Sound Board – $35,000

Dressing Rooms (2 Available) – $25,000

Education Sound System – $15,000
Commemorate your love of the theater, or honor someone special, by making a gift to Name a Seat in one of the three new performing spaces at The Naples Players. Thousands of patrons, volunteers, and other guests will pass through the Kizzie Theater, the Tanya and Denny Glass Educational Theater, and the Price Studio Theater, and your dedication will be evident to all – for years to come.
Pricing:
The Kizzie Theater – $1000 to $5000
The Price Studio Theater – $500 to $1000
The Glass Educational Theater – $500
Payment plans:
Want to pay for your seat over several years? No problem. Simply call us to set up a payment plan: 239-263-7990!
Select a venue to get started…
The links above are for Credit Card Payments ONLY. Please call to pay by check!

The Naples Players has been defined by dedicated volunteers since our founding in 1953 in a local living room. Even when Naples was just a small town with a population of around 1,500 people, there was a collective recognition of the importance of theatre. As the population grew, passion for theatre grew along with it, and TNP kept pace with the demand for high quality entertainment. As time went on, our supporters continued to advocate for the arts and give generously of their time. We continue to be an organization that is sustained by meaningful volunteerism, with more than 700 annual volunteers contributing more than 65,000 volunteer hours. While we are no longer moving sofas and coffee tables to create a performing space, the heart of TNP remains the same: quite simply – our volunteers make us who we are, and they always have. Our renovation ensures that our volunteers are well taken care of, and provided the best possible community spaces for learning, growing, and expressing themselves. 
"I'm grateful for all of the opportunities and experiences I've had every step of the way."
– JOEL BANOW
20+ Year Volunteer At TNP
Click To Read Joel's Story

Volunteer Joel Banow, who lost count of the thousands of hours he's committed to The Naples Players over the course of more than 20 years, speaks for many in his cohort when he observes, "I'm grateful for all of the opportunities and experiences I've had every step of the way." Joel is far from alone in the wide variety of volunteer roles he has held, including as director, backstage volunteer, audio assistant, working in the scene and costume shops, actor, visual display curator, and so much more. Most don't know that Joel was the director of the CBS News broadcast of the moonlanding, but he finds he can use his experience in the control room to create artistic experiences he deems equally as important for the community.
Volunteering through COVID
Despite our theatre home remaining closed for over 12 months due to COVID-19, our volunteer family banded together (while staying 6-feet apart) to continue entertaining and educating our community and lifting spirits through the language of the arts. Below are a few video examples of how our volunteers stayed connected to the arts and continue serving during the pandemic.

Beyond the outstanding performances enjoyed by over 60,000 audience members each year, The Naples Players offers our community access to unparalleled performing arts education programs. We serve thousands of students and offer need-based financial assistance to over 60% of our enrollment. TNP is committed to helping each student develop self-confidence and a sense of collaboration, build skills that work towards appropriate goals, and have the opportunity to see the way an arts education has a far-reaching positive impact on many aspects of life outside of the theatre. 
Our positive influence reaches beyond our walls: The Naples Players has cultivated 30+ highly effective community partnerships to reach students in public schools and beyond, successfully implementing our Wellness Through the Arts Program. Many of these outreach efforts take place off site – at senior centers, recovery facilities, local schools, and even in a barn! All of the aspects of our revitalization project are carefully designed so that our education programs can have maximum impact now and for years to come.
Increase in student enrollment since 2015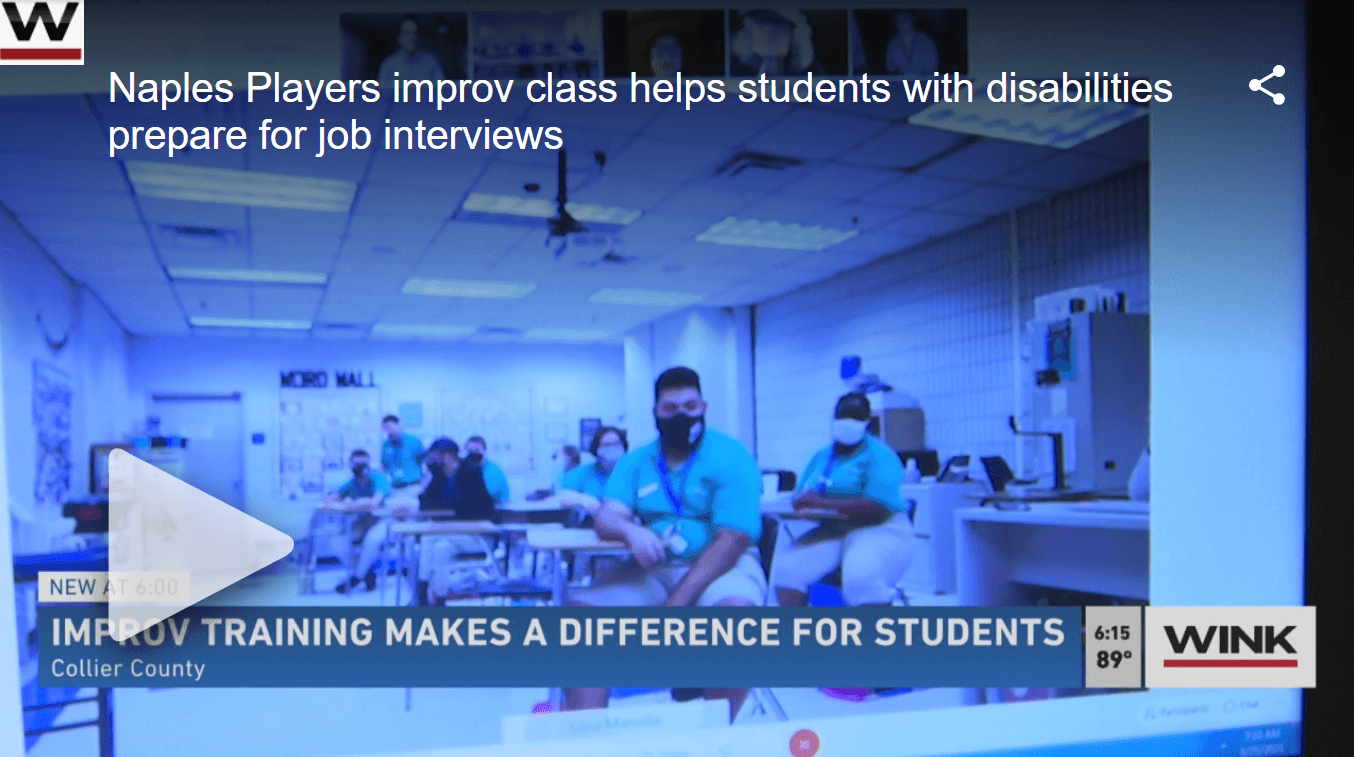 "I left group bereavement sessions to be in an IMPROV group because I found IMPROV to be much more therapeutic:  IMPROV allows expression, allows sharing, allows silliness, allows surprises, allows fun and results in a relaxing catharsis."
JOE
TNP Senior Improv Attendee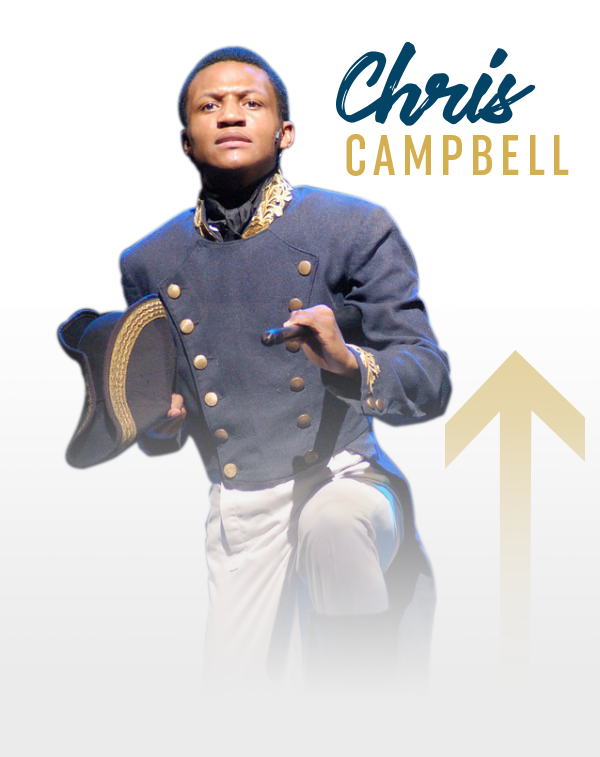 "Without my experiences at The Naples Players, I would not have known this career path was a tangible option for me, just because there is no other program like it here in our community."
– CHRIS CAMPBELL
TNP KidzAct Alumni –
"Hamilton" Cast Member
Click To Read Chris' Story
When Chris Campbell hit the stage in Puerto Rico in January as an ensemble member in the national tour of Hamilton: An American Musical, it was the culmination of years of theater experience which started with The Naples Players.
"Without my experiences at The Naples Players, I would not have known this career path was a tangible option for me, just because there is no other program like it here in our community," he said.
Chris first got a taste of acting as a young boy when he played the part of Dandy Dan in KidzAct's Bugsy Malone Jr. His talent and work ethic were always apparent, but during his first production on The Naples Players main stage as Warner in Legally Blonde the Musical, it became obvious he was destined for success. "We all turned into this big, crazy family and it just kept growing and growing over the years," he said. "This is where I got my passion and my love for performing."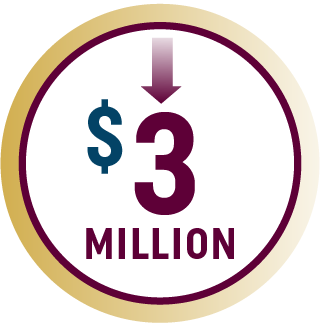 After 25 years, the TNP Facility was limited by $3 million in maintenance requirements that would not add any additional revenue-producing or community programming space. The organization was looking for a better "bang" for its buck!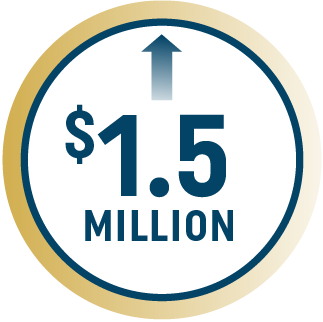 By renovating and expanding, the potential exists for over $1.5 million in additional annual revenues.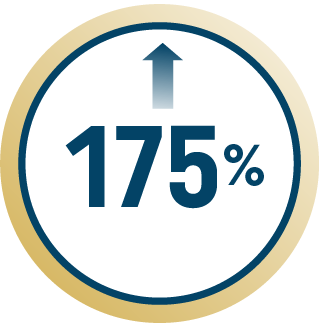 The expansion also allows for a 175% increase in on-site education, readers theatre, and wellness capacity.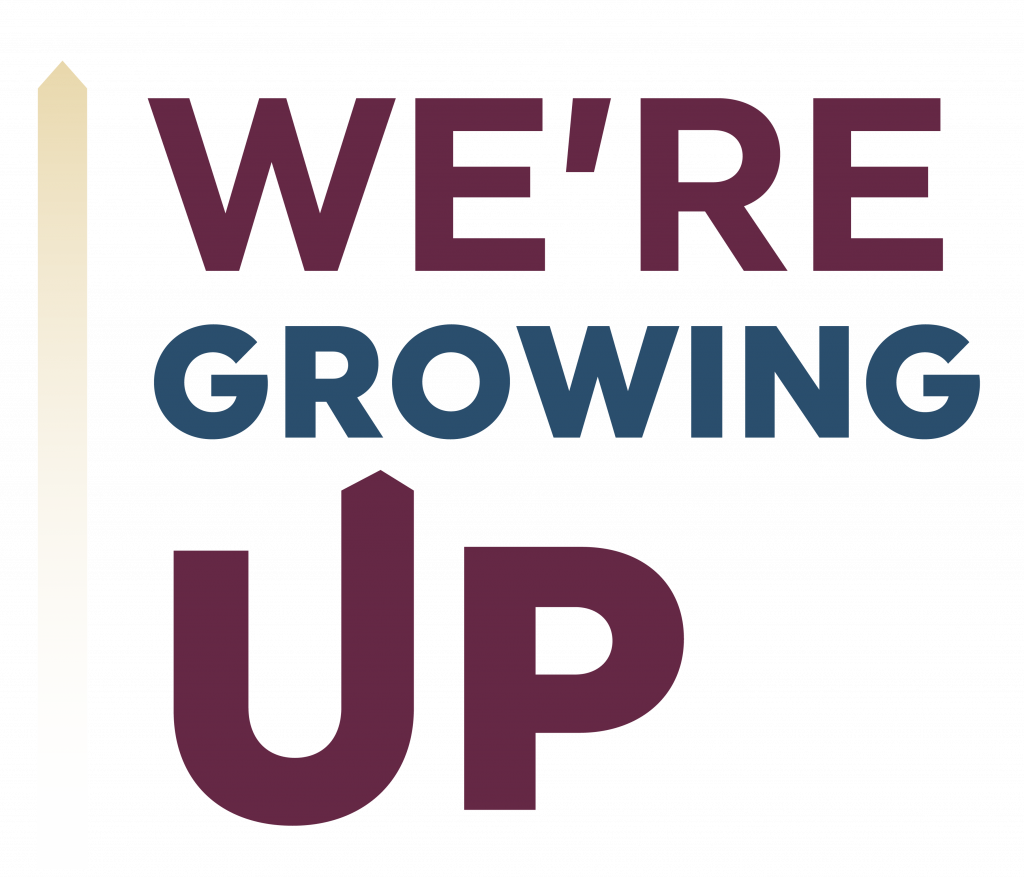 By reimagining and redeveloping existing space, and redesigning the North side of the theatre, we are able to add vital education, rehearsal, and performance spaces to fulfill our mission including: 
The Kizzie Theater – A 450-seat proscenium theater with a balcony level
The Price Studio Theater – A 105-seat black box theater for major season programs
The Glass Educational Theater – A 105-seat black box educational theater
3 student rehearsal and classrooms with dedicated dressing rooms
2 adult rehearsal rooms capable of hosting workshops, readings & showcases
An expanded scene shop for volunteers
A state-of-the-art costume shop for volunteers
A brand-new "Green room" volunteer lounge; usher lounge; and 6 new dressing rooms.
A community atrium, with a café and information center open to the public during the day
A library full of plays, open to the public
A donor terrace
A "sensory" Friendly viewing room
Much, much, more!

Thanks to the generosity of these early supporters, we have raised more than 80% of the construction cost of our new facility!
Our Campaign Goal: $20m

76%

76%
Several prominent naming opportunities are still available, beginning at $15,000. A pledge can be fulfilled over a period of four years. For more information, please contact:
Bryce Alexander
Executive Artistic Director
(239) 434-7340, Ext. 124
balexander@naplesplayers.org
Naming Gifts Generously Provided by:
Kathleen Azzariti – Kizzie Women's Dressing Room
Patty & Jay Baker – The Kizzie Theater
Bruce & Robin Bache Gray – Annie's Cafe
Theresa Bill – Stage Doors
Bob Brady & Kathleen Callahan – Rehearsal Hall
The Claremont Family – Josselyn Family Concessions
The Corson Family – The Corson Skinner Community Wing
Sid & Diane Davis – Box Office, Scene Shop
George D'Angelo & Laura St. Clair – Atrium Overlook
Rocco & Joan Di Lillo – Technical Theatre Wing
Steven & Shelley Einhorn – VIP Outdoor Lounge
John & Catherine Estey – Classroom
John & Joanne Fisher – Sunset Terrace
Muffy Clark Gill – Patron Services
Tanya & Denny Glass – Glass Educational Theater
The Family of Robert Hill – Volunteer Lounge
David & Jerrilyn Hoffmann – Frontage Sponsor
Alan & Liz Jaffe – Orchestra Pit
Darota & Kevin Kilstrom – Usher Lounge
Terry Libby – Rehearsal Room
Jim & Linda Mizeur – Kizzie Men's Dressing Room
Peggy & James Monson – Audio Station
Jay R. Paul – Community Atrium
Audrey & Vaughn Pengelly – Spot Booth
Henry Price – Price Studio Theater
Nancy Ribordy – Spot Booth
Tony & Wynne Ridgway – TBD
Elizabeth Rountree – The Wallace Educational Sound System
David Byron & Vicky C. Smith – Smith Mezzanine
The STEP Fund – Low Sensory Room
Peter & Janet Swinburn – TBD
Nancy Woolf – Tater Tot's Mezzanine Bar
Kathryn & Ronald Zagel – KidzAct Dressing Room
Additional Gifts By:
Jo Ellen Atkinson
Charmaine Banky
Joel & Arlene Banow
Ted & Lisa Bill
Joel & Noel Bleier
Robert & Ruth Brown
Dede & Robert Brownlee
John & Linda Cardillo
Hildegard Carney
Victor & Patti Caroli
Linda Colvin
Mary Connone
Dean Corrow & Francis Feltault
Jim Corsica
Barbara & George Davin
Diane Davis
Eleanor Dobbin
Carole & Lance Fenstermacher
Linda Fikes
FineMark National Bank & Trust
Bruce Graev
Carla Grieve
Alyssa Haney
Alan & Elizabeth Harris
The Hastings Fitzgerald Family Fund
Jennifer & Otto Immel
Jeff & Judy Kane
Margot Kenzie
Ken Krier
Lake Michigan Credit Union
Pamela Larkin Caruso & Steven Caruso
Mary Lisowski
The Nancy Peery Marriott Foundation
John & Pamela Meehan
Scott & Louise Root Melby
Darlene & Mark Miller
Debera & Jack Millstein
Linda & Jim Mizeur
Oliva Family Charitable Trust
The Pengelly Family Fund
Patricia & John Pollok
Ellen Prokopow
Steven & Barbara Purcell
Sue Rapanos
Lynda Reymann
Arlene & Terry Riegel
Bill & Carol Rohde
Patricia Rutzler
Janet Showers & Day Patterson
Donald & Victoria Strumillo
Susan & Carl Suarez
Debra Sundin
Diane Thompson
Robert & Mary Uek
Allen & Marla Weiss
Debbie & Tim Wesolowski
David & Terry Abraham Whalley
The Naples Players
701 5th Avenue South, Naples, Florida 34102
(239) 263-7990
Monday-Saturday: 10am to 7pm
Sunday: CLOSED
*Will-Call & Wait-List opens 2 hours before curtain
(239) 434-7340
Monday-Friday: 10am to 5pm