About the Road Closure
The Naples Players is going through an exciting renovation to drastically enhance the theater's appearance on 4th Avenue. However, to ensure the safety of our neighbors, the street will need to be closed at various times through the end of 2023 as demolition and construction are completed.
The Naples Players is committed to working directly with The City of Naples to open the street as often as it is safe to do so, but your safety is our top priority.
UPCOMING CLOSURE – Begins July 5, 2023
The map to the right demonstrates the signage and closure plan. This page will be updated regularly with up-to-date information about upcoming or current closures! Want to receive regular updates?
Or, for questions and comments, please email: construction@naplesplayers.org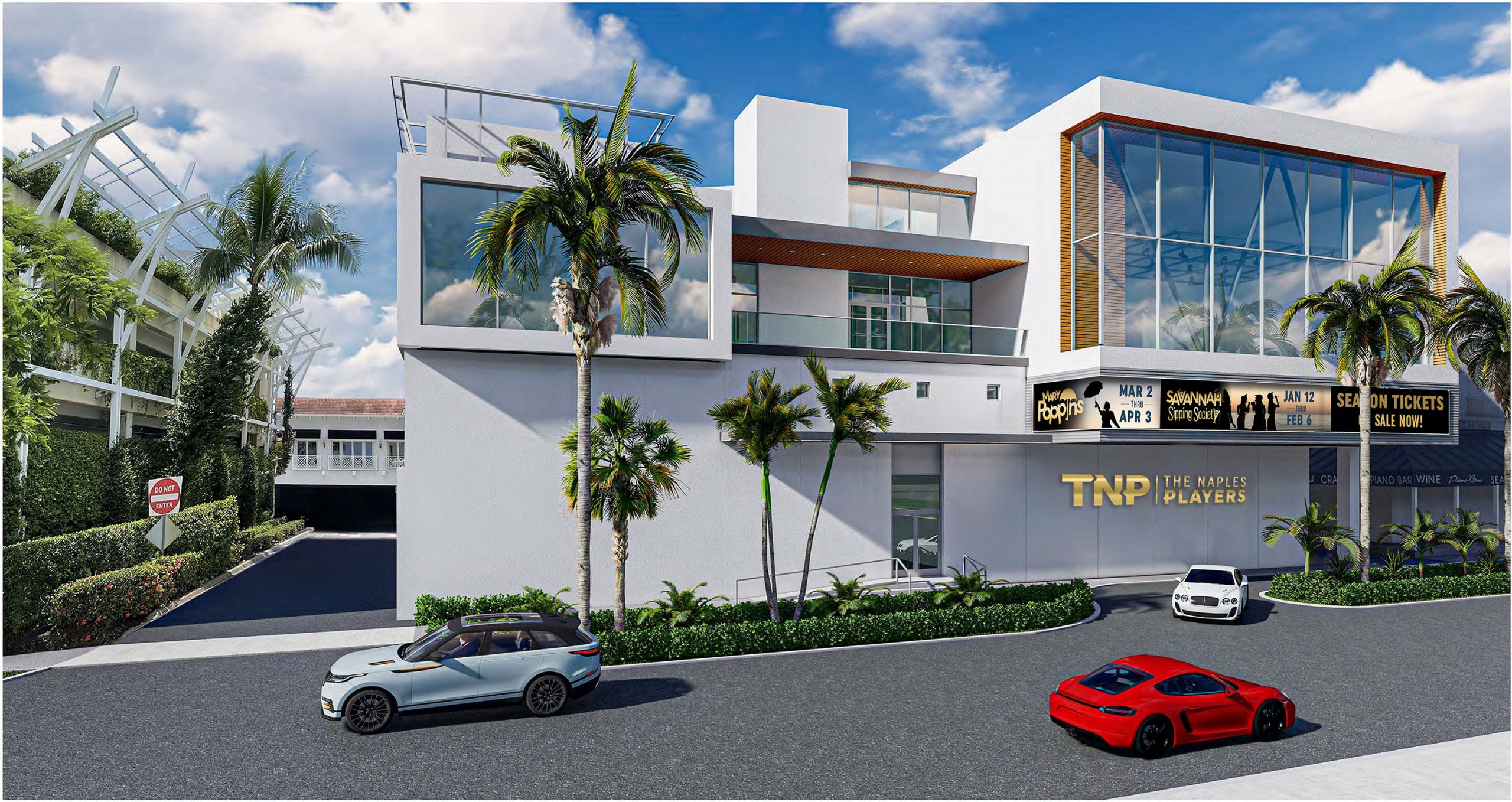 A conceptual view of the completed renovations along 4th Avenue.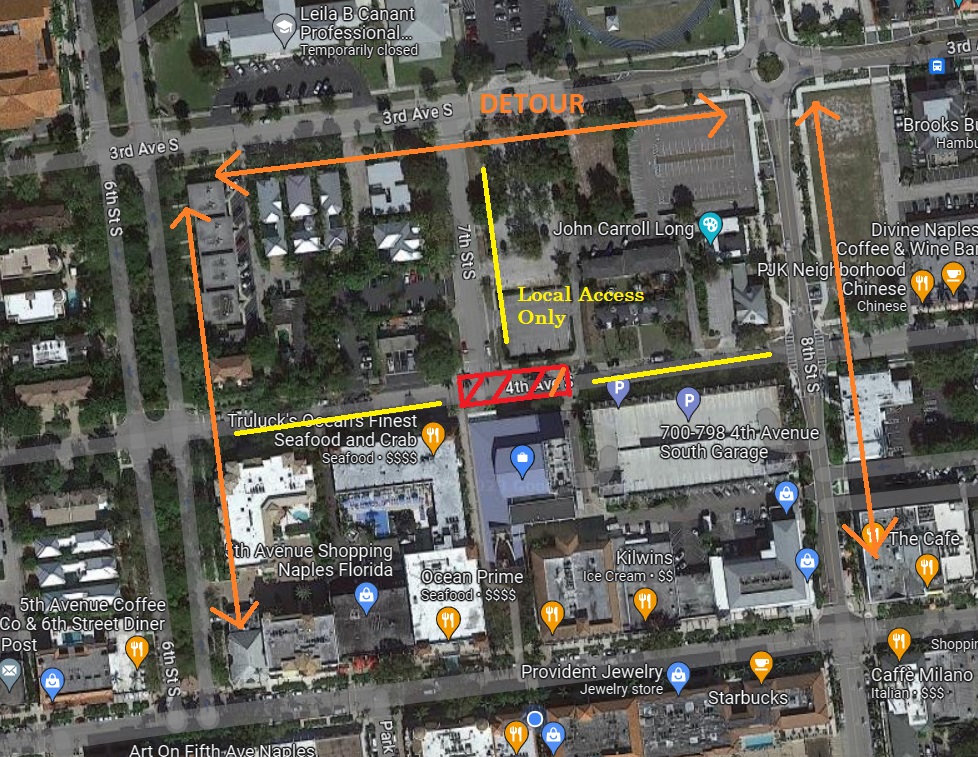 Roads highlighted in Yellow are Local Access Only
Roads highlighted in Orange are Detour Routes
The Area Highlighted in Red is a Complete Closure
The Naples Players
701 5th Avenue South, Naples, Florida 34102
(239) 263-7990
Monday-Saturday: 10am to 7pm
Sunday: CLOSED
*Will-Call & Wait-List opens 2 hours before curtain
(239) 434-7340
Monday-Friday: 10am to 5pm