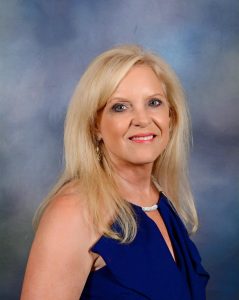 Originally from Oklahoma City, Cheryl Waterhouse has called Naples "Home" since 2014. After nearly 40 years of service at AT&T where she was part of the elite Advanced Technical Support team responsible for the performance, maintenance, and operations of the landline communications infrastructure for the central US region — she now exercises her event planning expertise every chance she gets.
Cheryl served on the Board of Directors for The Hoffen Foundation in Dallas, Project Help in Naples, and the Pelican Bay Women's League before joining The Naples Players Board in 2020. Cheryl knows life is short and the world is wide, explaining her passion for travel. An award-winning country dancer, her love for family and friends, and commitment to embrace others with positive energy, drive her desire to improve our community. As the inaugural President of Naples Newcomers Club North in 2016, Mrs. Waterhouse helped encourage new friendships, and introduce new residents to all that Naples has to offer. In 2018, she founded GFF Naples to foster close, supportive, long-term friendships while having fun.
Never one to underestimate the importance of girlfriends (especially when living in paradise) Cheryl surrounds herself with people who make you laugh so hard, you ignore the negativity and focus solely on the good, peace, and happiness.
The Naples Players
701 5th Avenue South, Naples, Florida 34102
(239) 263-7990
Monday-Saturday: 10am to 4pm
Sunday: CLOSED
*Will-Call & Wait-List opens 2 hours before curtain
(239) 434-7340
Monday-Friday: 10am to 5pm