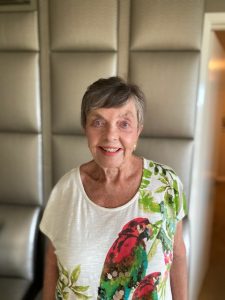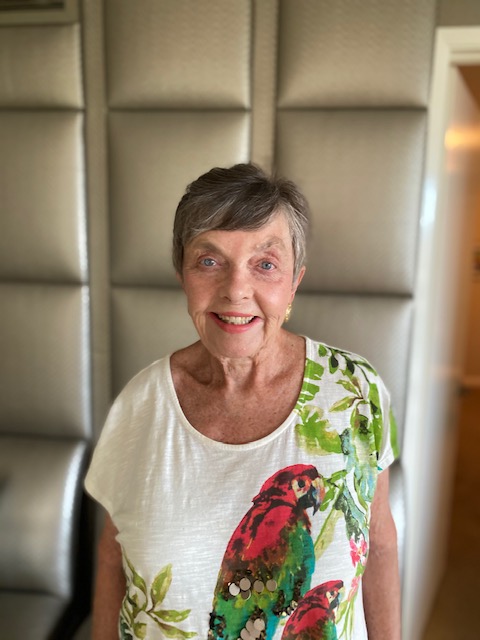 Patricia Pollok, who has a Master's degree in English as well as certification as a fund raising executive (CFRE), retired after working as a fundraising professional in NYC for over twenty five years.  During that time, she held key positions at several not-for-profit organizations, including Executive Director at Caron Treatment Centers, New York, Vice President for Institutional Advancement at the Hazelden Foundation, Managing Director of Development at Gay Men's Health Crisis, Chief Advancement Officer at Women's American ORT and Vice President of Development at the National Hemophilia Foundation. She has also consulted for Planned Parenthood Federation of America, Lutheran Medical Center and many others.
Pat served for ten years on the board of the Greater New York Chapter of the Association of Fundraising Professionals (AFP), two of them as the organization's President. During that time she also published the chapter's first annual Membership Directory, chaired its Fund-Raising Day in New York, a one-day conference of development professionals, and conceived and implemented the chapter's first annual National Philanthropy Day celebration. She has served on the boards of GLSEN, the Gay Lesbian Straight Educational Network, a national organization working to make schools safe for all students, and WIDNY, Women in Development, NY, a local group that supports female development professionals.  Additionally, Ms. Pollok has served on the boards of several other NYC nonprofits, including SHARE, Mother's Voices, SAVI and SWISH as well as the Roe Jan Community Library in Hillsdale, NY.  She has also taught various aspects of fundraising in the context of professional workshops and seminars.
Pat's initial career was teaching English and Math to sixth and seventh graders, and she had one of the first instructional cooking shows on television, Pat's Place, filmed in her kitchen, when she lived in Virginia in the 70's. Pat and her husband, John Pollok, a retired practitioner of criminal law, recently became full time residents of Naples, FL. Between them they have six adult children and ten grandchildren, all of whom are good looking, well-adjusted, and brilliant.  
The Naples Players
701 5th Avenue South, Naples, Florida 34102
(239) 263-7990
Monday-Saturday: 10am to 4pm
Sunday: CLOSED
*Will-Call & Wait-List opens 2 hours before curtain
(239) 434-7340
Monday-Friday: 10am to 5pm