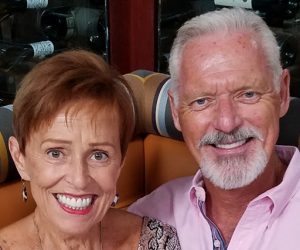 Community Involvement: 
The Naples Players: Board of Directors, Facilities/Campaign Committee 
Greater Naples Leadership: Masters Class XXI, Former Board Member, Arts, Recreation, and Leisure Working Group 
Community Foundation of Collier County: Grants Review Committee Member, Scholarship Committee
Work Experience:
Nonprofit Consulting Services:
Impact LLC, President (2013-2016) Strategic planning, organizational assessment, feasibility studies, interim executive staffing, executive management coaching.
Philanthropic Services and Development: 
Heartland Truly Moving Pictures, VP (2005-2012): Managed a 3-person team, led fundraising plan (annual funds, major gifts) and $12 million comprehensive campaign.
Renaissance, Acct. Exec. (1993-1995): Charitable trust case support/instructor to American Express Advisors (Ameriprise) and Lutheran Brotherhood (Thrivant Financial).
Investment and Commercial Banking:
National City Bank, Indianapolis, VP Wealth Management (2002-2004): Marketing and sales of charitable trusts.
Prudential Financial, Indianapolis, VP Prudential Trust Co. (200-2002): Provided zero estate tax trust products/strategies to high-net-worth clients.
Merrill Lynch, Indianapolis, Regional VP (1995-2000): Managed a 6-person trust dept. with 225 trust accts, covering the Midwest region. 
Societe General, New York, VP Sales (1990-1991): Provided sales support for derivative trading desk.  First team to develop municipal interest rate swaps.
Swiss Bancorp, New York, VP Sales (1988-1990): Liaison for newly formed trading desks and sales personal for interest rate and currency swap business development.
Salomon Brothers, New York, VP Sales and Trading (1978-1988): Sold off balance sheet cash flow hedging products on Wall St. to U.S. credit companies and international banks.
Education: Post graduate studies: Indiana University School of Philanthropy and New York University MBA Program, School of Finance Graduate degree: University of New Orleans: MA, Communications Undergraduate degree: University of Evansville: BA, English Literature   
Personal: Married to Jim Monson with 2 sons, 6 grandchildren and 1 Tibetan Terrier, Dali.  Physical fitness: biking, swimming, walking   Arts: theatre, music, singing, acting, movies Reading: historic fiction, biographies, and mystery/thrillers.
The Naples Players
701 5th Avenue South, Naples, Florida 34102
(239) 263-7990
Monday-Saturday: 10am to 4pm
Sunday: CLOSED
*Will-Call & Wait-List opens 2 hours before curtain
(239) 434-7340
Monday-Friday: 10am to 5pm