The Backbone of TNP​
Member Recognition for May 1, 2019 – April 30, 2020.
The Life Member Award is the highest recognition given to a member who as served the organization for 10+ continuous years, has volunteered 2000+ hours and is recognized for such significant contributions that the organization will forever be in gratitude.
Patrick Ashton
Jay Baker
Patty Baker
Joel Banow
Dorothy Bednar*
Theresa Bill
Janina Birtolo
Richard Blackburn*
Lois Blackburn*
Jeanne Boughner*
Alexandra Brown*
Ernest Burton*
Mrs. Ernest Burton*
Hildegard Carney
G.E. Carroll
Ralph Carrothers*
John Cashman*
Louise Totten Cashman*
Robert Coe
Mrs. Robert Coe
Sid Davis
Ted DeGroot
Louise Eliot
Aaron Feder*
Edith Feder*
Carole Fenstermacher
William Flynn*
Nell Flynn
Mrs. Frances Ford
Bob Garnett*
Debi Garnett
Carla Grieve
Frances Pew Hayes*
Donald Helton
Bob Hill
Ann Hoover
Denny Hoover
Gloria Ingleman*
David C. Jones*
Irene C. Jones*
Leonard Latham
Mrs. Leonard Latham
Erin Laughlin
Frank Lualdi*
Jean Lualdi*
Charles R. McCool
Michael McNees
Ira Mogul*
Connie Moser
Paul Muenzer*
William G. Pace, Jr.
Benjamin Parks*
Jane Parks
Charles Pleasance*
Margaret Pleasance*
Carol Pulling*
Chris Rideoutte
James Rideoutte
Wynne Ridgway
Annie Rosemond
Celia Scudder
Jeff Smith
Winnie Smyth
Delores Sorey
John Sorey, III
Edna F. Springer*
Herbert Sugden*
Margaret Sugden*
Ingar T. Tobye
Susan Tobye*
Michael Troop
Elsie D. Upham
Mark Vanagas
David V. Veenschoten
Jeanne D. Veenschoten (Boughner)
Ray Waln, Jr.
Virginia Waln
Mary Watkins
Marguerite Watson-Beatty*
Mrs. Stanley White*
(* = deceased)
Terry Abraham-Whalley
Bryce Alexander
Katie Alexander
Dorothy Allard
Kelly Altemier
Sarah Andrus
Jo Ellen Atkinson
Karen Attanasio
Anthony Badalucco
Shirlee Barcic
Kathleen Barney
Susan Bartos
David Beadle
Susan Becker
Donna Becker
Len Becker
Ed Belling
Allan Bercaw
John Berry
Deanna Betcher
Tammy Bibler
Samantha Bogert
Michael Bogert
Maximus Bogert
Stacey Boisvert
Barbara Bonthron
Maggie Boswell
Nancy Bourke
John Boyer
Edward Bransilver
Rhonda Brazina
Steve Brazina
Richard Breithaupt
Diana Brewer
Jo Beth Brown
Dede Brownlee
JamieLynn Bucci
Kevin Buja
Patricia Bush
Cole Butcher
David Caldwell
Beverly Canell
John Cardillo
Justine Carlson
Hildegard Carney
Victor Caroli
Patti Caroli
Kaitlyn Casimir
Kristin Cassidy
Deborah Cecere
Linda Chwierut
Dayanna Ciabaton
Ali Claremont
Luke Claremont
Tucker Claremont
Carol Clarke
Ian Cocklin
Susan Cocklin
Jack Cole
Ellen Cooper
Richard Corriero
Dean Corrow
Veronica Cossetta
Jillian Cossetta
Margo Crupi Beadle
Dennis Cummins
Aldo D'Acunzo
Fatima DaSilva
Diane Davis
Sid Davis
Rhonda Davis
Frank Davis
Douglas Degelsmith
Pat DeGroot
Loretta DeLuca
Clement DeLuca
Patricia Devine
Annette DiPaolo
Ethel Dosso
John Dryden
Don Eden
Louise Eliot
Diane Elliott
Beverly Elmstrom
Molly Eovino
Lori Ersolmaz
Norris Ewalt
Rachel Ewy
Edwin Ezrine
Karen Ezrine
Lucia Fallo
Lisa Federico
Amy and William Federico-Young
Francis Fee
Joseph Femia
Moira Fennessey
Patti Ferguson
Linda Fikes
John Foerch
Stephanie Fowle
Carol Fox
Paolo Frizza
James Gargiulo
Karen Garrett
Dennis Glass
Maier Goldberg
Shelley Gothard
Paul Graffy
Robin Bache Gray
Cynthia Haas
Candace Haddad
Alyssa Haney
Elaine Hankin
Jewel Hanks
Laura Hansen Reynolds
Charles Harmon
Gay Harmon
Karen Harmon
Tammy Harris
Barbara Harris
Deane Hawkins
Agnes Hazen
Laurie Heaver
Andy Heck
Bonnie Heck
Timothy Higgins
Marilyn Hilbert
Cynthia Hile
Lauretta Holtz
Jack Houton
Kenneth Howard
Ruth Hubing
Amy Hughes
Jesse Hughes
Carol Hunt
Natalie Jimenez
Joann Johnson
Randall Jones
Kip Jones
Russell Jones
Evelyn Kasper
Sandra Keeler
Paula Keenan
Debron Keller-McCartney
Janis Kelly
Dennis Kelly
Kevin Kenneally
Natalie King
Sally King
Bonita Knapp
William Koenig
Melanie Kover
Kenneth Krier
Val Kuffel
Jill Lane
Pamela Larkin Caruso
Joan Laughlin
Tammy Lawler
Pamela Leger
Richard Lehrich
Riley Letendre
Terry Libby
James Little
Jo-Ann Lizio
Isabella Loiacono
Joseph Loiacono
Paul LoPresti
E. J. LoPresti
Russel Loyet
Margaret Mackenzie
Raymond Marasco
Ellen Marcantonio
Judith Margrey
Brett Marston
Sheryl (Sheri) Martin
Judi Masciarelli
Harry McCartney
Claire McKinney
Joanne McKowen
Bonnie Michaels
Robert Milewski
Darlene Miller
Dan Miller
Debera Millstein
Linda Mizeur
Nancy Moffatt
Sara Monschein
Fred Monschein
Peggy Monson
Neil Moore
Jacqueline Morelisse
Frank Morgan
Tina Moroni
Joseph Mortellaro
Bill Moss
Catherine Moukios
Mailei Murphy
Beverly Newton
Jack Norkeliunas
Richard Norwood
Eric Olson
Alan Olson
Michael Orlandi
Nora Ousley
Paige Parisi
Susan Parker
Richard Parker
Susan Payne
Carol Pedretti
Deborah Peery
Floriana Pellegrini
Derek Perry
Patricia Pollok
April Polomsky
Cynthia & Nick Portaro
Alex Portaro
Les Prebble
Henry Price
Steven Purcell
Tom Ray
Dee Rannow
Jerry Rannow
Sue Rapanos
Philip Reid
Bailey Reum
Eileen Reynolds
Terri Rice
Jerolee Richards
Dwight Richardson
Ellen Rodwick
Kathy Rogers
George Rogers
Linda Russell-Thorne
Robert Saltarelli
Leslie Sanderson
Judith Gangi Santos
Susan Kay Sawyer
Sophie Sawyer
Nancy Schechter
Rich Schneeberg
Judy Scribner
Anna Segreto
Max Seifert
Bill Shade
Claire Skinner
Kathleen Slebodnik
Carol Smith
Judy Smith
Jeff Smith
Jean Snyder
Robert Soja
Cindi Spanier
Susan Suarez
Peter Swinburn
Jodi Tagen
Kathleen Taylor
Janice Thomson
Debra Thurston
Preslie True
Sharon True
Mary Uek
Bob Uek
Gerald Vancina
Marilyn Varcoe
Perry Ventro
Linda Ann Ventura
Carri Wagner
Tami Walker
Joan Weber
Gabriele Weger
Jack Weld
Linda Wertheim
Kenneth Wetcher
David Whalley
Amy Whitlock
Ronald Wietecha
Gigi Wietecha
Deborah Williams
Anita Wright
Mary Yacobian
Dominic Young
About Membership
Membership is a great way to support TNP in addition to volunteering, season-tickets, and donating!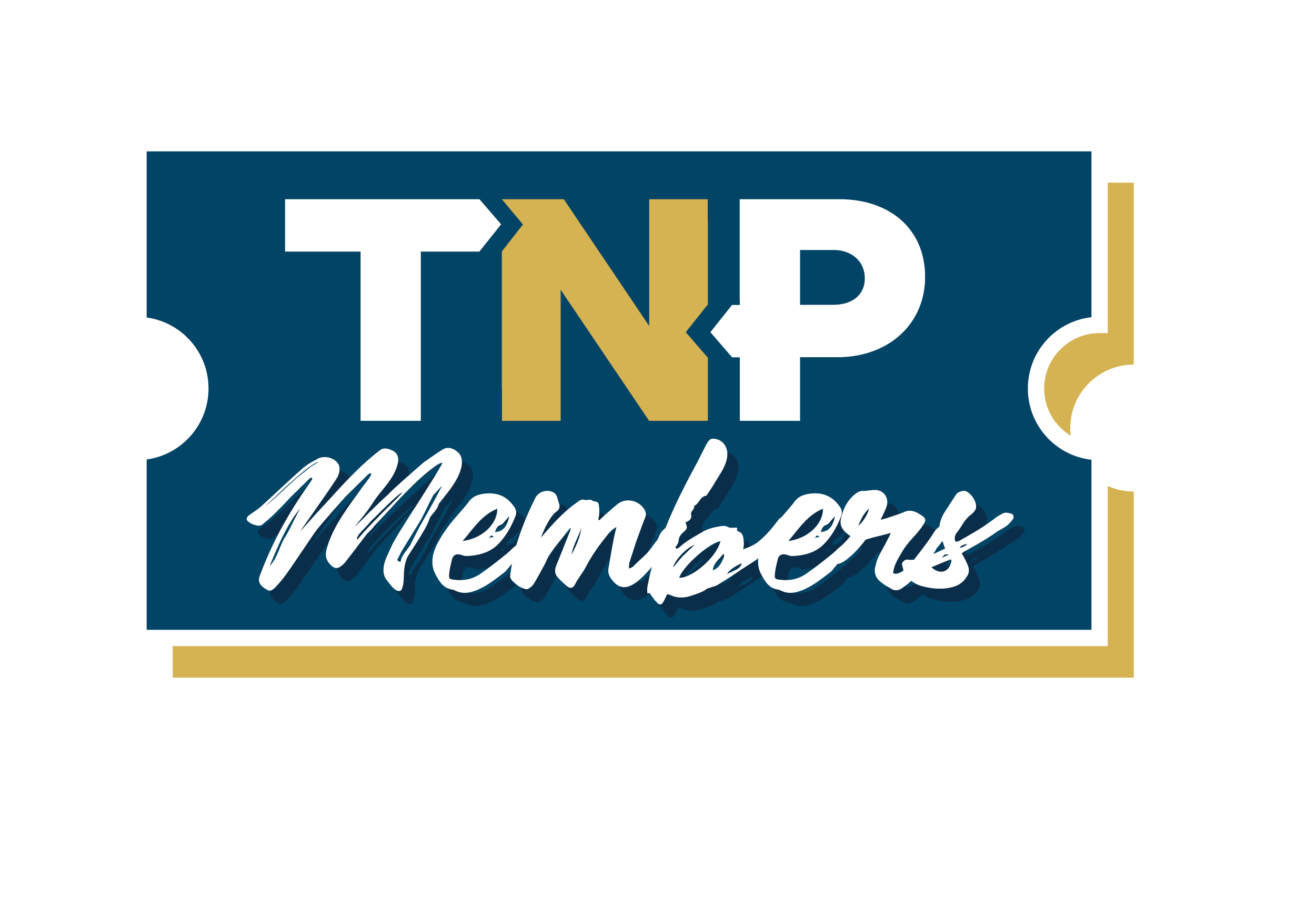 The Naples Players
701 5th Avenue South, Naples, Florida 34102
(239) 263-7990
Monday-Saturday: 10am to 4pm
Sunday: CLOSED
*Will-Call & Wait-List opens 2 hours before curtain
(239) 434-7340
Monday-Friday: 10am to 5pm