Classes will take place in a noise and light-sensitive theatre with a quiet waiting area for parents and students. The class is led by theatre professionals who have 20 years of dedicated experience creating fun, welcoming, and safe classroom environments for all students.
ALL SCHEDULED CLASSES ARE BEING HELD DIGITALLY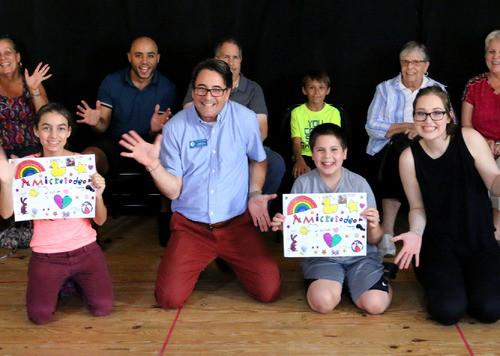 Acting and Improv for Students with Autism
Fridays
March 27, 2020 – May 22, 2020
5pm-6:30pm
Ages 4 – 17 years: Acting & Improv for ASD & SPD is tailored to the specific needs and interests of each student. Participants will receive personal attention and are encouraged to demonstrate their ideas in their own unique way.
Register
Tuition: $25
Explore Inclusive Classes
The Naples Players
701 5th Avenue South, Naples, Florida 34102
(239) 263-7990
Monday-Friday: 10am to 4pm
Saturday: 10am to 4pm
*Will-Call & Wait-List opens 2 hours before curtain
(239) 434-7340
Monday-Friday: 10am to 4pm
Saturday: 10am to 4pm
The latest on TNP shows, events, & programs delivered straight to your inbox!