About the Writer's Series
This series of performances features works, workshops, and lectures by local Naples artists, residents, and story tellers.
These one-time events occur throughout the year, and showcase the amazing stories that can only be told through the personal experiences and works of our neighbors. Meet these individuals, and listen as they share their talent and passion in the community they call home.
Do you have interesting lectures, performances, or stories to tell? Let us know – and you might be given the opportunity to present an event of your own!
Calling Writers!
One-Act Play Competition
We will be open for 2020 Submission starting on January 1, 2020.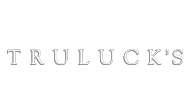 The Naples Players
701 5th Avenue South, Naples, Florida 34102
(239) 263-7990
Monday-Friday: 10am to 4pm
Saturday: 10am to 4pm
*Will-Call & Wait-List opens 2 hours before curtain
(239) 434-7340
Monday-Friday: 10am to 4pm
Saturday: 10am to 4pm
The latest on TNP shows, events, & programs delivered straight to your inbox!