The Naples Players offers great performing arts classes available for all levels of experience.
ALL SCHEDULED CLASSES ARE BEING HELD DIGITALLY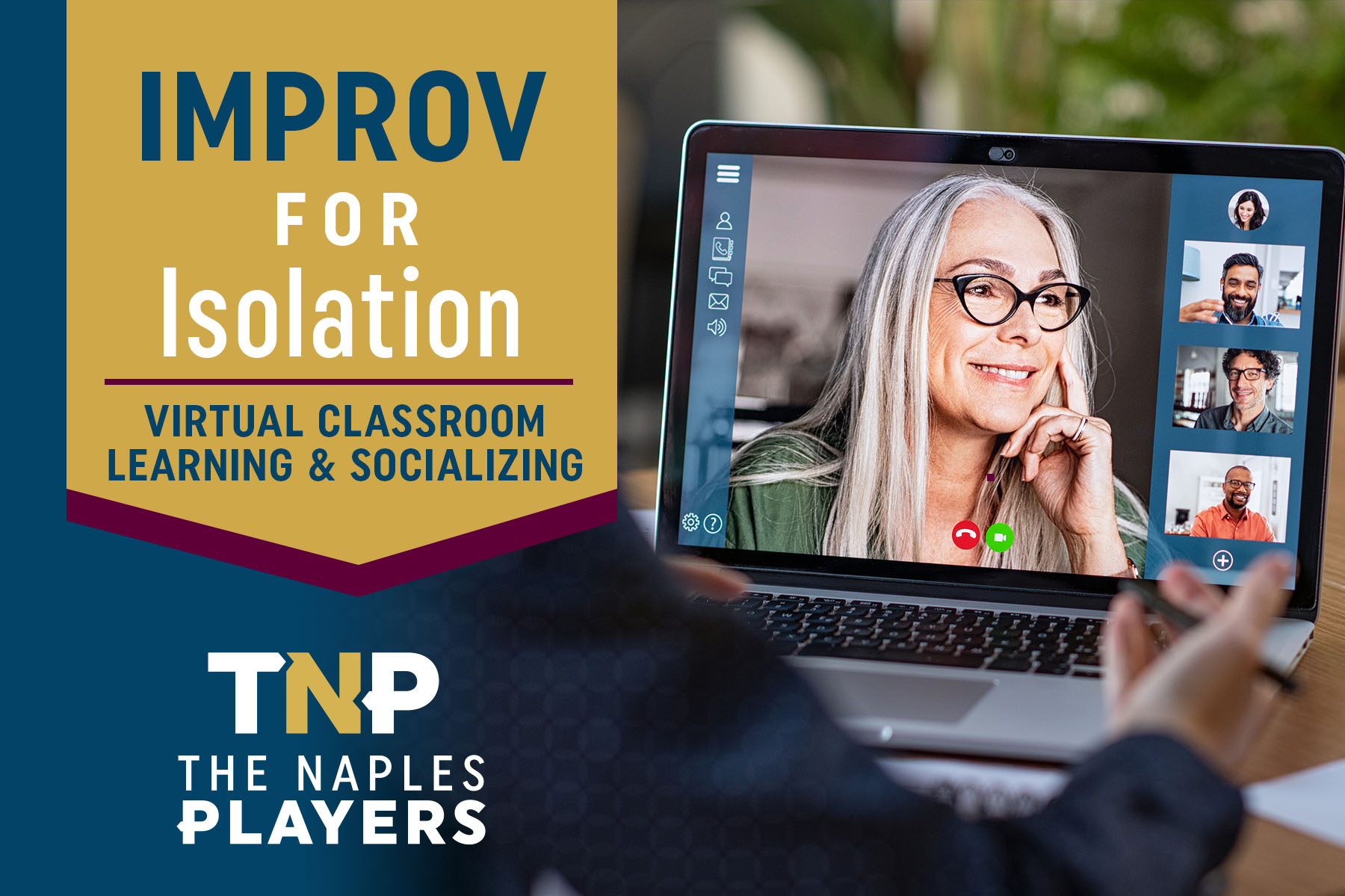 Improv for Isolation
Every Thursday beginning April 1st
2pm-3pm
Bringing us together through laughter.
Join the Naples Players and our community for an hour of virtual improv to lift your spirits! And you might learn a little something about improv, too! We will have fun as a group as we learn the techniques and tricks of improvisation and connect with each other during this time of social distancing.
This is a week to week class, but you must still register for each week.
Tuition: $10 per class
The Naples Players
701 5th Avenue South, Naples, Florida 34102
(239) 263-7990
Monday-Friday: 10am to 4pm
Saturday: 10am to 4pm
*Will-Call & Wait-List opens 2 hours before curtain
(239) 434-7340
Monday-Friday: 10am to 4pm
Saturday: 10am to 4pm
The latest on TNP shows, events, & programs delivered straight to your inbox!