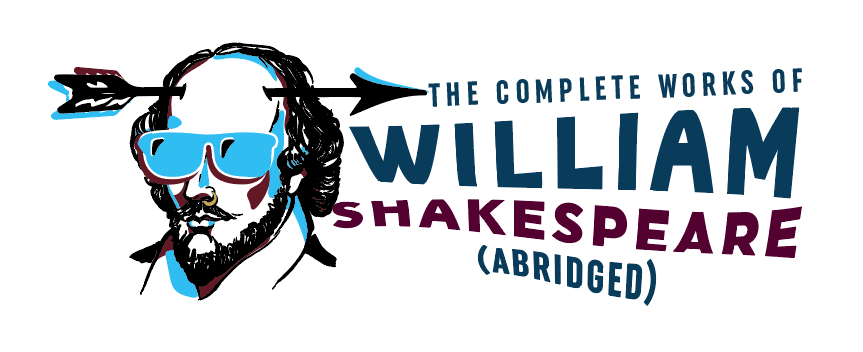 KidzAct The Complete Works of William Shakespeare Abridged Auditions
Auditions will be Saturday, December 4th from 12p-4p.  Auditions are free and walk-ins are always welcome!
For this audition, you will be doing cold reads.  Auditions sides are available here: Audition Sides
Final Casting Calls will be made starting Wednesday, December 8th.
For questions please contact Maya Kleinsorge, Education Assistant, (239) 434-7340, ext. 136
mkleinsorge@naplesplayers.org.
Ages: 9-18 years old
Cast: Flexible Casting, 10-30 Actors
Rehearsal Begins: Monday, January 17th @ 4:30p (rehearsals are only on Mondays & Thursdays)
Performances:
Saturday, April 9th @ 8:00p
Sunday, April 10th @ 8:00p
For full list of rehearsals, techs, and performances click here: KidzAct: Bill Shakes Complete Works Abridged Audition Conflict Sheet
Description: All 37 plays in less than an hour! These madcap thespians weave their ruckus way through all of Shakespeare's comedies, histories, and tragedies in a wild ride that will leave you breathless and helpless with laughter.
Tuition: $600
Scholarships and no-interest payment plans are available to make performing arts education affordable for every family. For more information, contact our offices at (239) 434-7340 ext. 127