The Naples Players Board of Directors is made up of a passionate mix of current and retired professionals across many fields. While all board members are required to donate, each Board Member brings unique perspectives and experiences that allows them to contribute to the successful vision of the theatre and its future. If you are interested in joining the TNP Board of Directors, please contact Bryce Alexander, CEO & Executive Artistic Director, at balexander@naplesplayers; 239-434-7340 x124.
Board of Directors 2022-2023
Peggy Monson
President
Peggy's career spans the fields of philanthropic services and development, private wealth management and asset gathering, and nonprofit management, strategic planning, and fundraising. Her experience ranges from managing a six-person trust department for Merrill Lynch, teaching charitable financial tools, professional advising for Renaissance, Inc., leading a multi-million dollar comprehensive six-year campaign for Heartland Truly Moving Pictures that raised $11 million, and providing capacity building services to nonprofit arts organizations for Hamilton County Indiana Tourism, Inc.
Peggy's experience in the nonprofit world also included serving on the boards of the Classic Stage Company in New York, Legacy Fund (now Hamilton County Community Foundation) in Carmel, Indiana, and the Central Indiana Community Foundation in
Indianapolis, Indiana.  She is a founding member of the Barnabas Fund, a faith-based initiative, and past vice-chair of the Planned Giving Committee for Ronald McDonald House in Indianapolis.
Peggy's nonprofit experience in Naples, Florida, includes President of the Board of Directors of The Naples Players, past member of the Board of Directors of Greater Naples Leadership and the Grant Review and Scholarship Committees for the Collier Community Foundation.
Peggy hails from Westfield, Indiana and lives in Naples, Florida with her husband, Jim.  Her formal education includes University of Evansville (BA), University of New Orleans (MA), New York University (Post Graduate MBA Studies) and selected studies at the IUPUI School of Philanthropy.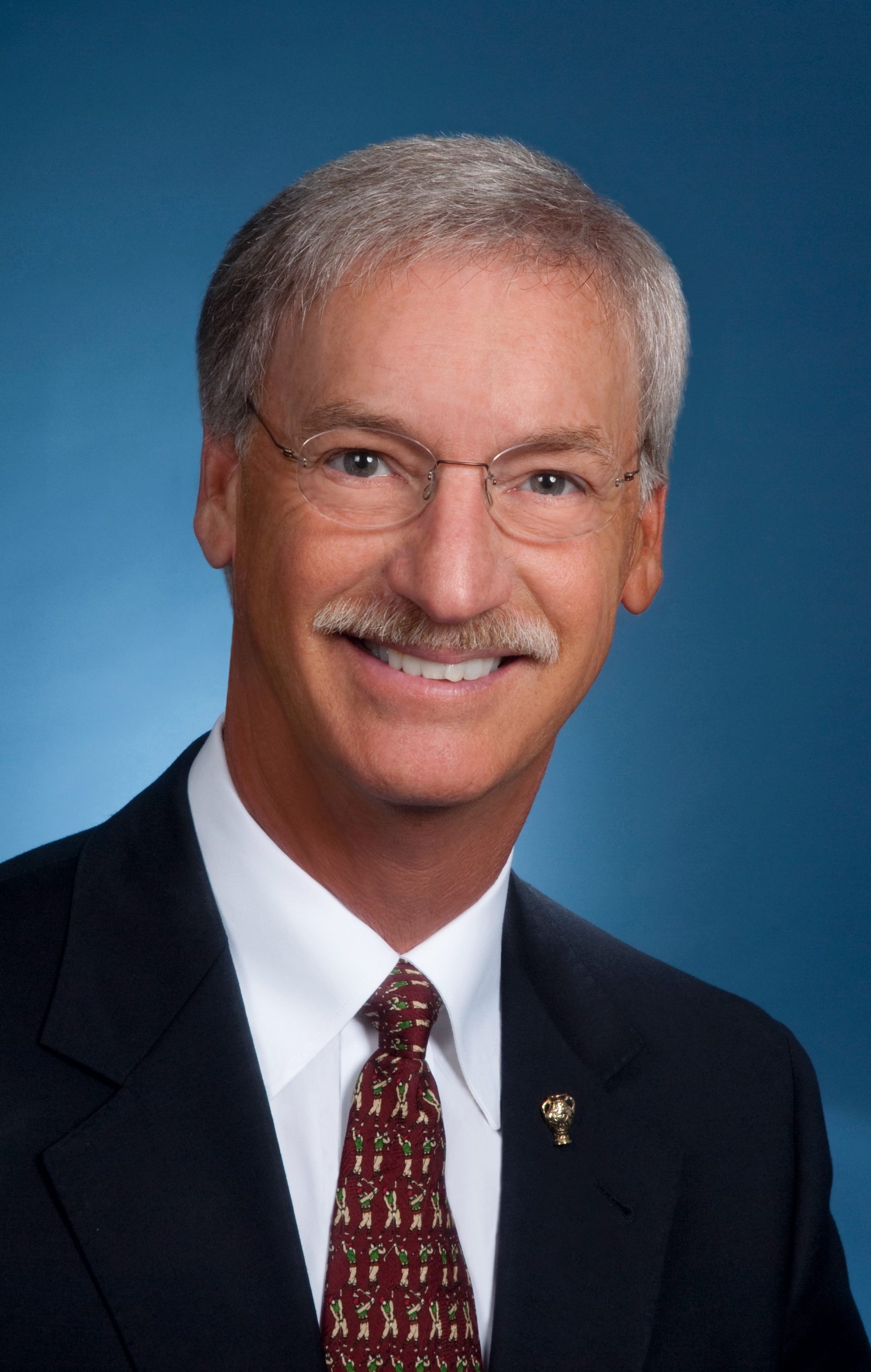 Denny Glass
Immediate Past President
Denny is the retired owner of Meridian Printing, a commercial art printing company based in RI.   The company worked nationwide primarily in the high-end art market, working directly with artists, photographers and art museums and galleries.
He is past Chairman of Milton Holdings, a Dublin, Ireland holding company, running their U.S. Division.  He is past President of the Boards of Rocky Hill School, East Greenwich Public Library, Wannamoisett Country Club, Naples National Golf Club and Carnegie Abbey Golf Club.
Denny is currently Chairman of the Board of the Naples Zoo, Immediate Past Chairman of the Board of the Naples Historical Society, Founder and Chairman of the Ron Balicki Scholarship Foundation, Chairman of the Terra Cotta Golf Tournament, VP of Terra Cotta Golf Charities and VP of the Rhode Island Independence Trail Foundation.
Denny and his wife Tanya are full-time Naples residents and have called Naples "home" since 2004.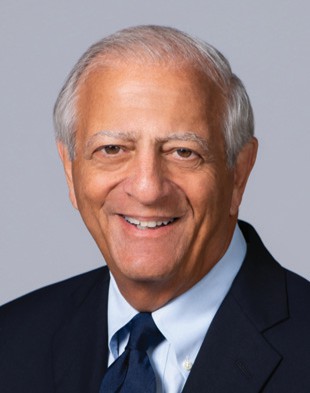 Alan Jaffe
Executive Vice President & Governance
Prior to his retirement, Jaffe was Chairman and CEO (Managing Partner) of Proskauer Rose, a 140 year old New York based law firm with 750 attorneys with 12 offices on four continents.
Jaffe is an honors graduate of Cornell University and Columbia Law School where he was an editor of the Columbia Law Review.
As a volunteer, Jaffe has spent more than 35 years working for a variety of charitable and social services organizations.  He recently completed his term as Chairman of the Naples Senior Center where he continues to serve on the NSC executive committee and board.  Jaffe was elected in 2021 as a member of the 8 person board of the Mediterra Community Association which is responsible for the 33 neighborhoods in the Mediterra community, where he and his wife have resided since 2014.  Jaffe completed two years of study and participation as a member of the Greater Naples Leadership Class XXII. 
During his years in New York, he held a number of volunteer positions while attending to his legal career.  These include, among other organizations, Vice Chairman of the New York Legal Assistance Group, Chairman of the Educational Alliance, President of UJA-Federation Of New York, President of the Jewish Community Relations Council of New York, Trustee of Beth Israel Medical Center where he chaired the hospital's legal committee and Vice Chairman of the Mahaiwe Performing Arts Center in Great Barrington, Massachusetts. 
Prior to his election as Chairman of his law firm, Jaffe was a mayoral appointee to the boards of directors of the New York City Public/Private Initiatives Inc, New York Sports Development Corporation, and Mayor's Fund to Advance New York. 
Robin Bache Gray
Chair: Membership
Robin and her family have called Naples 'home' since January of 2001. Originally from Pittsburgh, Pennsylvania, Robin was a principal member of her family's retail supermarket business, which owned and operated several local franchise locations in Latrobe, Ligonier, and West Newton, PA. Primarily she was responsible for the stores accounting encompassing both the front office and the accounts payable, along with developing and maintaining the human resources department and in-store product marketing, along with day-to-day and customer service operations. During her time in Pennsylvania, Robin was instrumental in creating, organizing, and sponsoring numerous fundraising events for local charities. Robin was also very active in local musical theater and ballet, appearing in a variety of performances.
After moving to Naples, FL, Robin centered on her role as a full-time Mom. As her children grew she spent her time volunteering specifically with programs that involve children, the arts, and animals. She began her volunteering with Seacrest Country Day School, sat on the Board of Directors for Bayshore CAPA, and served on the Board of Directors of the United Arts Council. Currently, Robin sits on the Board of Trustees for Naples Ballet. She has been a volunteer with Naples Ballet in many capacities since 2009. She has worked backstage, has performed as an adult character actor in 13 of their ballet performances, and has assisted with multiple fundraising events. Robin is a volunteer with The Naples Players and has volunteered as an actor in The Great Gatsby and the Readers Theater, and volunteered as backstage crew on Legally Blonde, Catch Me If You Can, Sister Act, Maple and Vine, and Chicago. Robin was appointed to The Naples Players Board of Directors in 2017 serving as Development Chair, and currently as Membership Vice President.
Robin is the owner of Gallerie Indigo, a unique retail art gallery in Naples. She lives full-time in Naples with her husband Bruce, two GSD, and six cats. Robin and Bruce are the proud parents and grandparent to: Ryan, Shuying and Yvette and Mackenzie (soon to be Dr. Gray, DVM).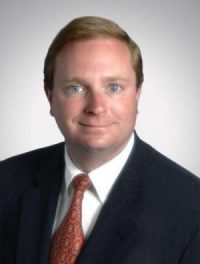 Otto Immel
Secretary
Otto Immel is a partner at Quarles & Brady, a national law firm of 500 attorneys with offices in Florida, Arizona, Illinois, Indiana, Minnesota, Wisconsin, and Washington, D.C. Otto heads the firm's Florida labor & employment practice. He counsels and represents employers in a wide variety of workplace-related litigation and personnel matters.
Otto regularly advises HR professionals and all levels of management for a diverse array of businesses on a local, state-wide, and national level, including leading businesses in the health care, retail and services sector, manufacturing, consumer products, construction, and financial services areas.
Otto is a graduate of Johns Hopkins University and Temple Law School and is a member of the Florida, New York, New Jersey, and Pennsylvania bars.
Otto is board Vice-Chairman of The Naples Zoo, a member of the board of HR Collier, where he serves as the director of legislative affairs, and is an emeritus board member of Fun Time Early Childhood Academy.
Otto and his wife, Jennifer, have lived in Naples since 2005.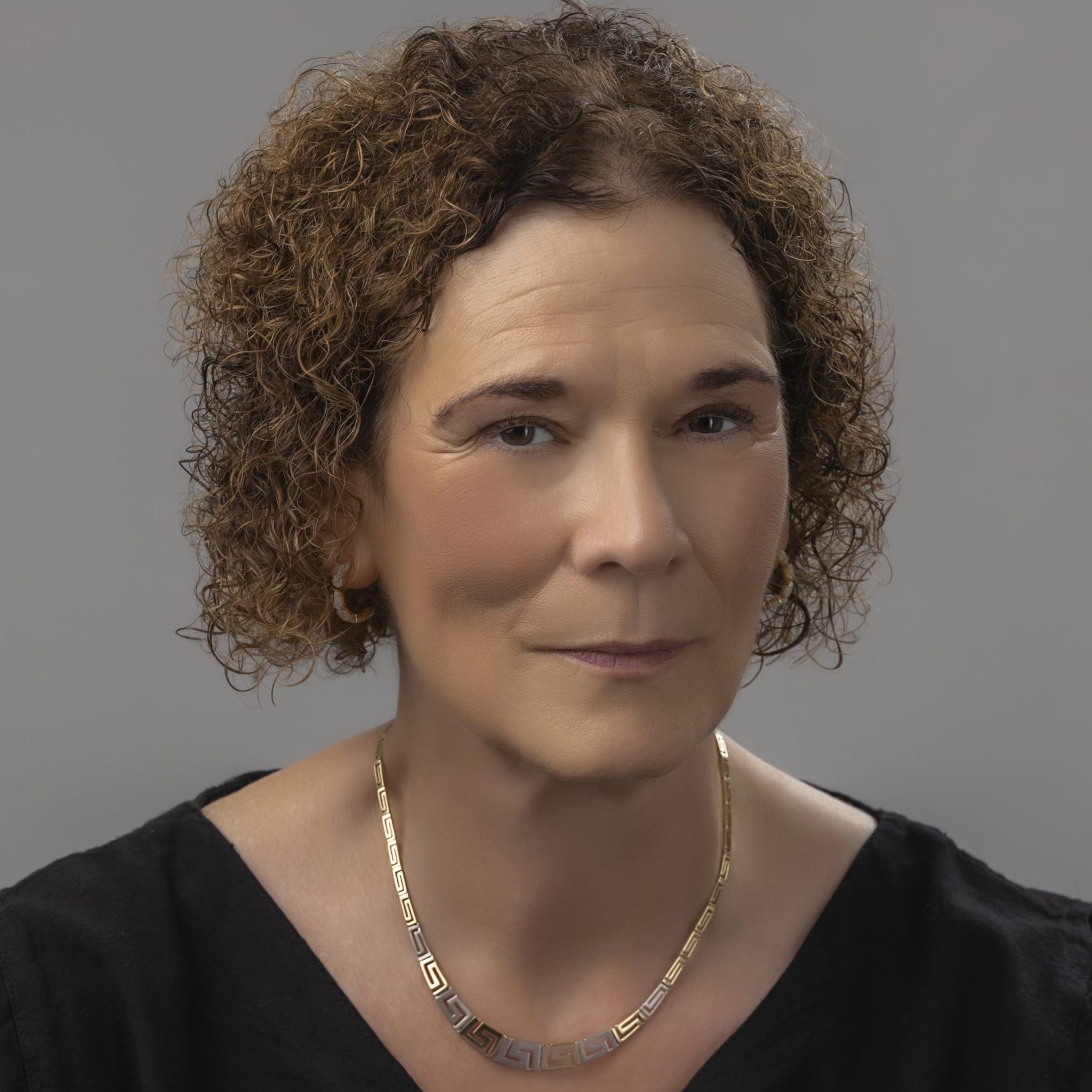 Terry Libby
Chair: Facilities
No bio provided.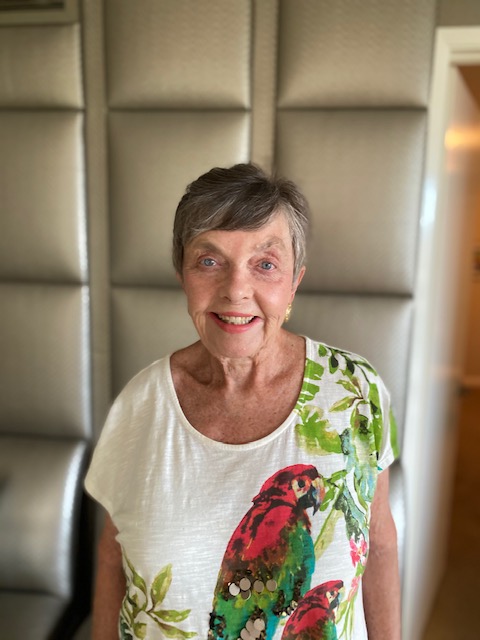 Patricia Pollok
Chair: Development
Patricia Pollok, who has a Master's degree in English as well as certification as a fund raising executive (CFRE), retired after working as a fundraising professional in NYC for over twenty five years.  During that time, she held key positions at several not-for-profit organizations, including Executive Director at Caron Treatment Centers, New York, Vice President for Institutional Advancement at the Hazelden Foundation, Managing Director of Development at Gay Men's Health Crisis, Chief Advancement Officer at Women's American ORT and Vice President of Development at the National Hemophilia Foundation. She has also consulted for Planned Parenthood Federation of America, Lutheran Medical Center and many others.
Pat served for ten years on the board of the Greater New York Chapter of the Association of Fundraising Professionals (AFP), two of them as the organization's President. During that time she also published the chapter's first annual Membership Directory, chaired its Fund-Raising Day in New York, a one-day conference of development professionals, and conceived and implemented the chapter's first annual National Philanthropy Day celebration. She has served on the boards of GLSEN, the Gay Lesbian Straight Educational Network, a national organization working to make schools safe for all students, and WIDNY, Women in Development, NY, a local group that supports female development professionals.  Additionally, Ms. Pollok has served on the boards of several other NYC nonprofits, including SHARE, Mother's Voices, SAVI and SWISH as well as the Roe Jan Community Library in Hillsdale, NY.  She has also taught various aspects of fundraising in the context of professional workshops and seminars.
Pat's initial career was teaching English and Math to sixth and seventh graders, and she had one of the first instructional cooking shows on television, Pat's Place, filmed in her kitchen, when she lived in Virginia in the 70's. Pat and her husband, John Pollok, a retired practitioner of criminal law, recently became full time residents of Naples, FL. Between them they have six adult children and ten grandchildren, all of whom are good looking, well-adjusted, and brilliant.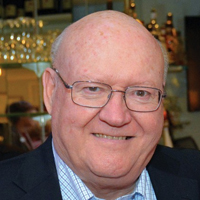 Bob Uek
Treasurer & Finance
Bob is a retired Partner with the global professional services firm of PricewaterhouseCoopers LLP, (PwC) where he specialized in the Investment Management Industry.
With respect to previous Trustee and Board service — Bob has served on the Boards of the Pelican Bay Foundation (Naples) ; MFS Group of Investment Companies (Boston); the Investment Company Institute (Washington, DC); the New England Aquarium (Boston); Anatolia College (Greece); the Cape Cod Center for the Arts (Dennis); and the Classic Chamber Concerts, Inc. (Naples).
Presently, in addition to serving on the Board of The Naples Players (Naples, FL), Bob also serves on the current Boards of the American Farm School and Perrotis College (Thessaloniki, Greece); the Raymond Moore Foundation (Dennis, MA); and the Collier Citizens Council (Naples).
Bob has been a resident of Naples FL since 2000, spending summers in Massachusetts. He and his wife Mary have been married over 50 years. They have three children and six grandchildren. Bob is a graduate of Boston College and has a masters degree from the University of Massachusetts.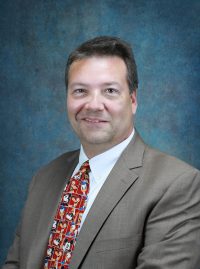 Ted Bill
Board Member At-Large
Ted is the President of the Pelican Wire Company, a Naples based manufacture of wire products used for electrical heating and temperature measurement.
Ted is proud to have overseen the transition of the business in 2008 to be 100% employee owned through an Employee Stock Ownership Plan, or ESOP. Prior to working for Pelican Wire, he spent 13 years with Walt Disney World in Orlando, Florida where he worked in Industrial Engineering and Information Technology.
Ted has a Bachelor of Arts degree from the University of South Florida, and a Masters of Business Administration from the University of Central Florida.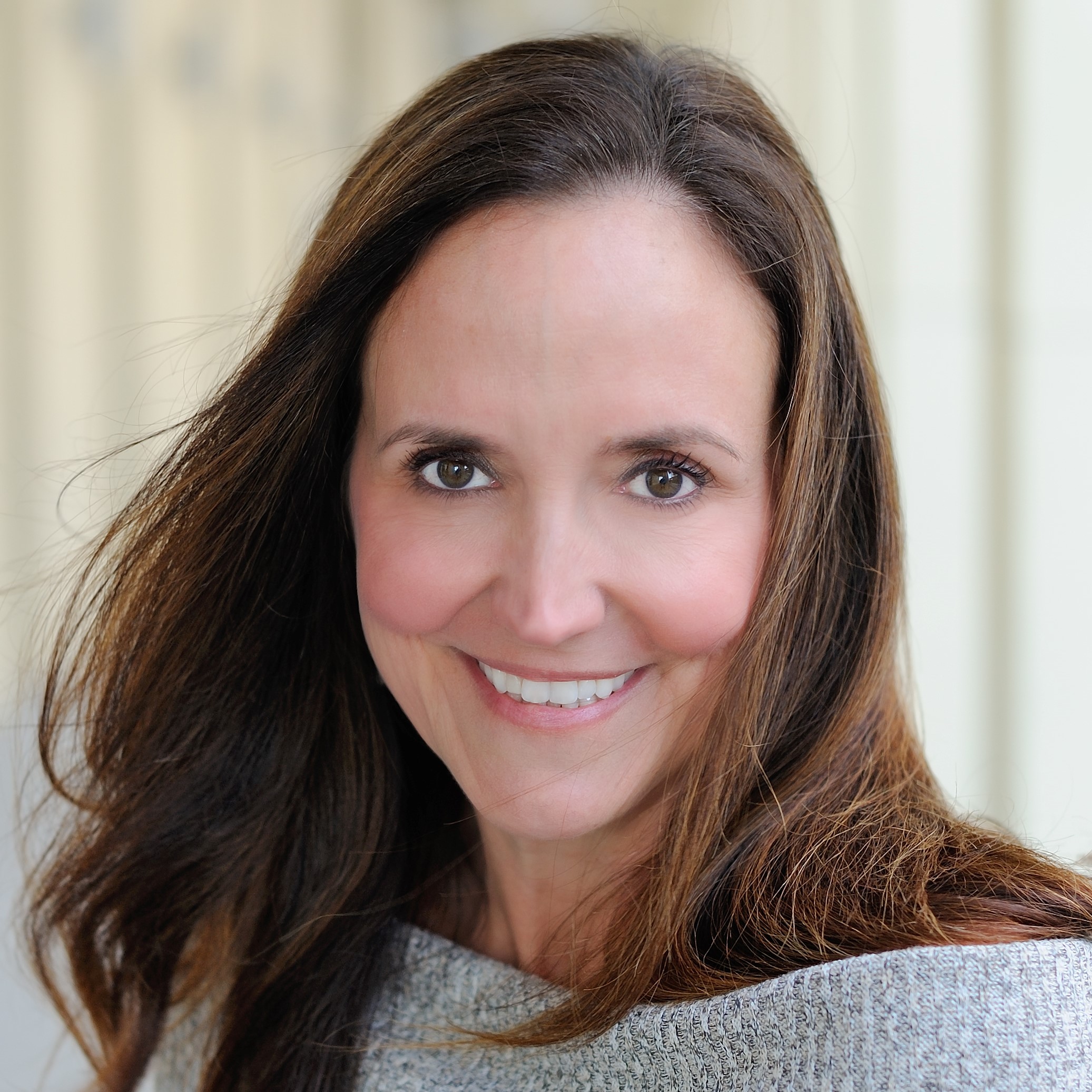 Dede Brownlee
Board Member At-Large
Dede was born and raised in Buffalo, NY and graduated with a Bachelor of Science degree from Wake Forest University and a Masters Degree in Public Health from Boston University.
A resident of Naples since 1996, she discovered The Naples Players in 1998 and performed in the last musical at the Goodlette Road location. A proud member and advocate ever since, Dede's TNP volunteering includes performing on stage in both musicals and plays, working backstage, ushering, doing various (non-sewing!) work in the costume shop, participating on various committees and serving on the Board of Directors since 2018.
She has had a successful and varied career, including leading community programming and a large volunteer corps for the American Cancer Society, acting as Staff Educator for the NCH Healthcare System, teaching middle school science in Collier County, and working over 15 years in Project Management. Currently, Dede works with her husband, Robert, as acting Vice President of Colonial Pool & Spa and Elite Pool & Spa Finishes.
Dede is the proud mother of two amazing sons, Tucker and Luke, serves on the Board of Oakridge Middle School's PTO, and is an active member and sings in the choir of Cornerstone Methodist Church. She enjoys all things theatre, playing golf and pickleball, cheering on her beloved Buffalo Bills, chasing after her dog Max, and watching her son Luke perform with TNP's KidzAct and play ALL the sports!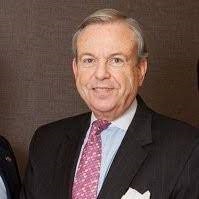 Bruce Graev
Board Member At-Large
Bruce was born and raised in the New York Metropolitan Area. He graduated from Cornell University with a BS in Sociology, and an MBA from The Bernard Baruch College of the City University of New York.
His career led him through several large financial organizations including Bankers Trust Company, Merrill Lynch, and Kidder Peabody before he decided to use his corporate and financial skills to advise high net worth individuals and businesses on how to achieve their financial goals. He is still involved in helping businesses and professionals through his financial advisory business, Bruce Graev Financial Associates.
Over the last decade, Bruce has given his time and talent to many non-profit organizations including The Marco Island Historical Society, The Marco Island Center for the Arts, The Marco Island Rotary and Temple Shalom, before joining the board of The Naples Players. He has also been President of his Cornell University class and chaired the class's major gifts committee. Bruce has a passion for assuring the long-term viability of non-profits by championing their efforts to create and fund their endowments. Bruce is a member of Greater Naples Leadership Class XXV.
Bruce lives full time in Naples and is the proud father of 2 beautiful daughters.
Alyssa Haney
Board Member At-Large
Alyssa Haney, originally from Miami, Florida, is the Marketing Specialist and an Assistant Vice President of First Foundation Bank, headquartered in Dallas, Texas, with locations across the U.S. In her position, Alyssa coordinates all digital marketing efforts and campaigns and supports community efforts across the organization in order to make an impact on First Foundation's nonprofit partners.
A working member since 2011 with over 3,000 hours of volunteer service, Alyssa's passion for the arts is illustrated by the numerous hours of volunteer work at TNP spanning a variety of tasks including: stage management, and acting. In 2019, Ms. Haney co-chaired TNP's 65th Anniversary Sapphire Soirée which raised over $1.2M for TNP.
Ms. Haney also serves as the President of the United Arts Council of Collier County. Alyssa was awarded 2018 Young Professional of the Year at the Greater Naples Chamber of Commerce Excellence in Industry Awards and was a recipient of the 2020 40 Under 40 Award by Gulfshore Business.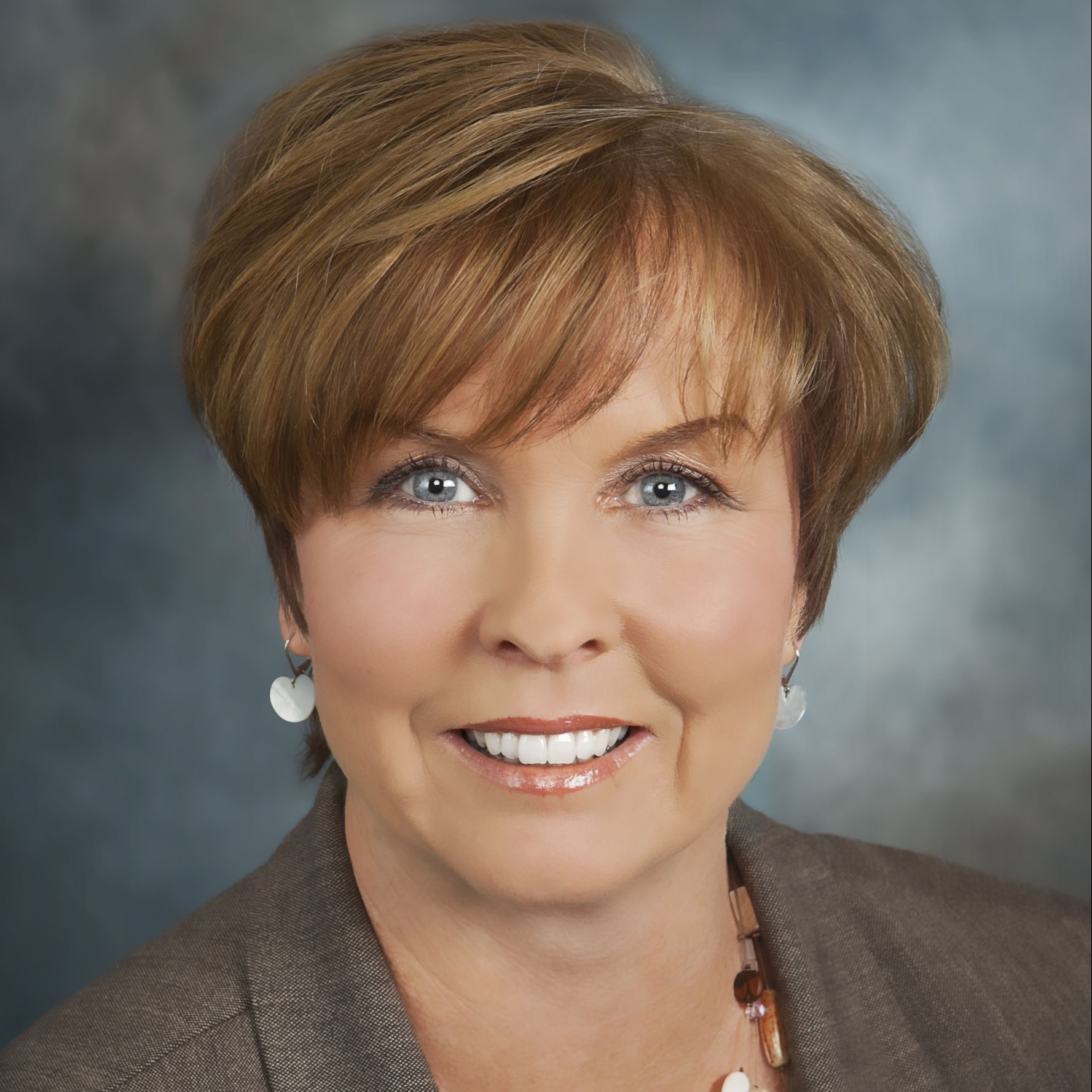 Kelley Geraghty Price
Board Member At-Large
Kelley Geraghty Price is a Shareholder with the Naples office of Dentons Cohen & Grigsby.  Dentons is the world's largest law firm, with more than 12,000 lawyers in 200 locations.
Kelley is board certified by the Florida Bar in Business Litigation and Civil Trial Law. Kelley concentrates her practice in commercial and business litigation, construction and real estate litigation, employment litigation, and trusts & estates litigation.  Kelley has represented individuals, family businesses, corporate clients, and developers in a wide variety of matters, and takes pride in her client relationships, many of which have spanned decades.  Kelley works closely with her clients and their businesses, not only in litigation, but in providing practical and meaningful advice and counseling on a wide variety of business, construction, and employment related issues.
Kelley has been recognized by The Best Lawyers in America for Commercial Litigation, Construction Litigation and Labor & Employment Litigation since 2007, and in 2015 and 2022 was named the Construction-Litigation Lawyer of the Year for the Fort Myers/Naples metro area.  Kelley has also been consistently recognized as a Florida "Super Lawyer"in business litigation and in Naples Illustrated's Top Lawyers List for business/commercial litigation.
Active in the legal community, Kelley has served in leadership roles for numerous professional organizations, including the Collier County Bar Association, the Thomas S. Biggs Chapter of the American Inns of Court, the Florida Bar Grievance Committee (20th Judicial Circuit), the Florida Gulf Coast University Justice Studies Advisory Board,  20th Judicial Circuit Case Management Reform and Pro-Bono committees, Legal Aid Service of Collier County, Legal Aid Service of Broward County, and the Florida Real Estate Appraisal Board (appointed by former Governor Lawton M. Chiles).
Kelley is a native Floridian, raised in Ft. Myers, and has called Naples home since 1995.  She earned both her undergraduate degree and JD from the University of Florida and is a life-long Gator.  She has two children, Connor and Delaney, both of whom attend UF and two very active Boxers!  Kelley has been a long-standing ex-officio member of The Naples Players Board of Directors for almost 20 years and is excited to re-engage as a more active member of the Board.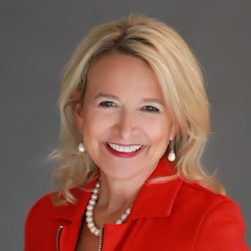 Nancy Ribordy
Board Member At-Large
Nancy Ribordy is the President and Founder of Relevant Communications, a consulting firm specializing
in the training and development of executives, sales and service professionals. Nancy and her colleagues
have delivered negotiating, sales and presentation skills to Fortune 500 companies around the globe.
This work included facilitating executives on influencing perceptions as well as executive coaching. Prior
to this Nancy has held executive sales positions in the Incentive Marketing Industry and Hotel and
Hospitality Industries, to include Hilton Hotels and Westin Hotel Corporation.
Nancy's formal education includes a bachelor's degree in Public and Corporate Communications from
Butler University (Indianapolis, IN) and a Business Certification from The University of Chicago.
While Nancy resided in Chicago her whole career, she has volunteered in organizations such as Girls on
The Run (a nonprofit organization designed to enhance participants social, emotional and physical skills
to successfully navigate life experiences), Kappa Alpha Theta, and Condo board positions. Nancy also
founded the Chicago area Butler University Alumni Club and served two terms on the alumni Board of
Butler University. She recently moved to Naples, FL to be closer to her mother. Her passions and
hobbies include her family, to include eight nieces and nephews, travel, golf, pickleball and running. She
has also been heavily involved in volunteering at The Naples Players in membership, front and back of
house and recently the Readers Theater and serves on the Membership Committee of the Country Club
of Naples.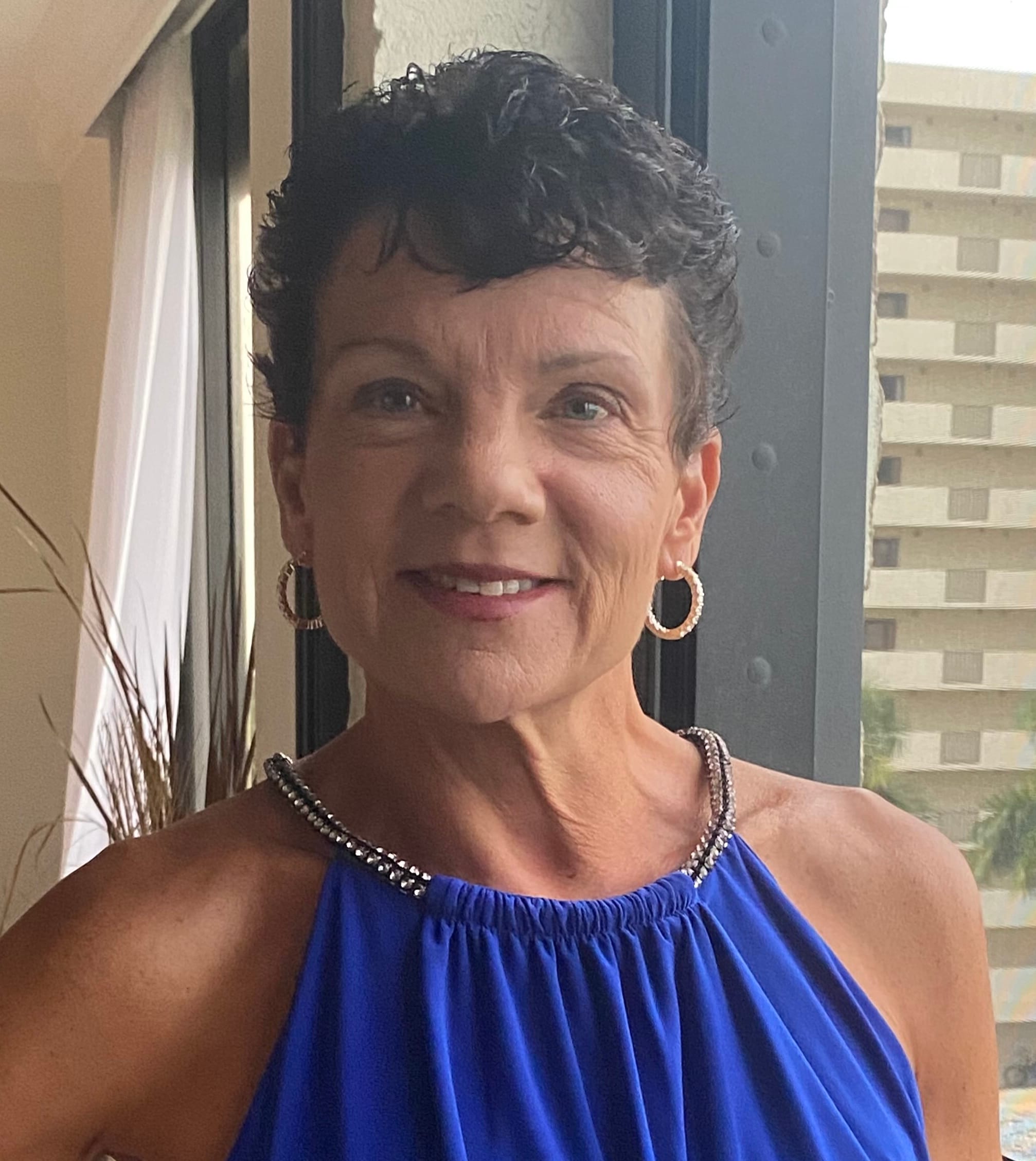 Nancy Woolf
Board Member At-Large
I was an avid supporter of United Way and its various organizations throughout my adult life in Indianapolis.  I particularly enjoyed volunteering with Second Helpings, Mary Riggs Neighborhood and ReadUp.  Upon retirement at the end of 2017, much to the chagrin of my one daughter, I moved to Naples, Florida and became a full time resident.  I have been thrilled to find such a welcoming community and have thus far engaged with a number of local organizations including Naples YMCA, St. Matthew's House, Harry Chapin, Ladies of Charity and The Naples Players.  I hope to spend the next 30 years building a second yet equally fulfilling career dedicated to community service!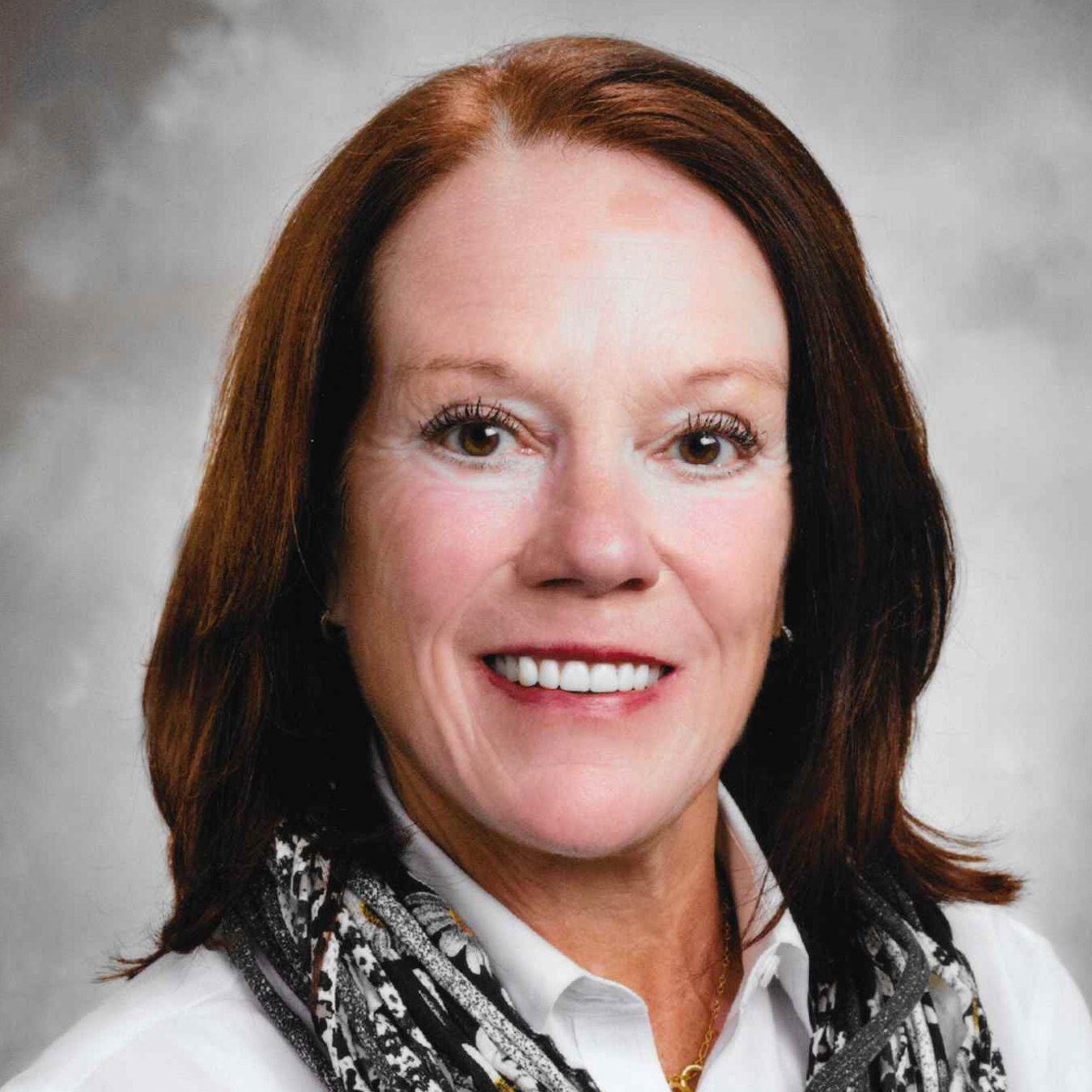 Kat Zagel
Board Member At-Large
Kathryn earned a bachelor's degree from Alma College in Michigan in 1982 in biological sciences. She earned a Master's in Management from Aquinas College in 1990 and her master's degree in Physician Assistant Studies from Grand Valley State University in 2004, as a Physician Assistant board certified and with a certificate in pediatrics. Kathryn has worked extensively in pediatrics in various hospitals and clinics throughout her career, with Lee Memorial Health System Golisano Children's Hospital being her latest employer. She works in the Emergency Department and Sedation Unit at Golisano Children's Hospital.
Previously, she worked in pediatric cardiology and thoracic surgery, as well as the emergency department, of a children's hospital, in Grand Rapids Michigan. Before her career as a Physician Assistant, Kathryn worked for Bristol Myers Squibb-Oncology Division and the Grand Rapids Clinical Oncology Program doing clinical research and grant writing for the implementation of clinical trials for oncology drug therapy.
In her pursuit of "paying it forward" and her love for "teaching", Kathryn has enjoyed adjunct professorships at Western Michigan University, Grand Valley State University and Nova Southwestern University PA programs. In her free time Kathryn travels, plays tennis and volunteers or holds sponsor/board member titles  in the following organizations: Ada Bible Church Medical Team, Music Foundation of Greater Naples, Music Scores Inc., Golden Apple Selection Committee, True Success Inc., Greater Naples Leadership (class 25 graduate and class representative) and Ruff Reader's Program for reading assistance for children. She has been involved in other multiple board positions throughout her career.
Kathryn, granddaughter to Edwin H Bower, long-time resident, and philanthropist in Naples, has been deeply involved in the Naples community continuing the legacy of the Bower family. When not providing medical care to children or teaching, Kathryn delights in her two other passions which include boating with her husband Ron of 25 years, cooking, the theater, and bicycling with her son David as well as spending time with family and friends.
Kathryn was born in Detroit Michigan and raised in Greenwich Connecticut. She married the love of her life, Ronald Steven Zagel who still spends much of his time in Michigan running the family corporation. She and Ron reside in Michigan during the summer months. She became the proud mother to David, who has gone on to earn multiple master's degrees and currently resides in Leeds, England.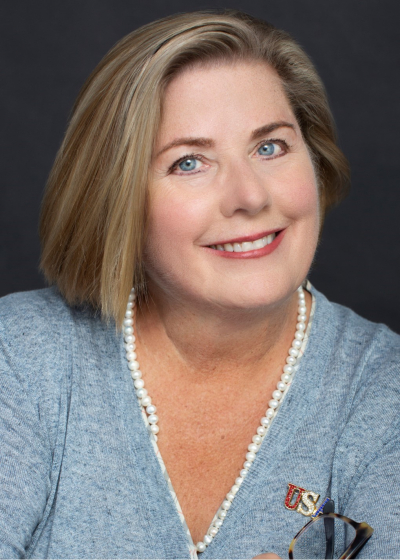 Beth Petrunoff
City Council Liaison
Beth is a retired GE executive living in Old Naples.  She enjoys the many amenities Naples offers including the Naples Botanical Garden and the many arts programs around town.  Beth has many interests including gardening, painting, pickleball and trivia with family and friends.  She currently enjoys serving as the president of her homeowner's association.
She's been happily married for 26 years and has lived in Naples since 2008.  Beth has a passion for animals and has rescued dogs since she was a child.  She currently has two rescue dogs.  Beth grew up in Northeast Ohio and Illinois and spent most of her adult life in New Canaan, Connecticut.
Beth attended the University of Illinois – Urbana-Champaign.  After college, she was hired by GE onto a financial management training program and spent her career at GE retiring a VP in GE Capital. Beth's skills and experience include:
Leading her businesses' most profitable insurance product.
Launching and running a business that grew to $2 billion in 18 months.
Strong team skills including collaborating with 22 countries on complex strategic plans using the disciplined "six sigma" quality framework.
Strong finance, marketing, and executive management development including:
GE's two year Financial Management Program.
GE's Executive Marketing Program at Northwestern (Kellogg School of Management).
Multiple executive management development programs jointly developed by GE and Harvard University.
Beth firmly believes:
Our citizens are at the top of the organization chart as shown in the Naplesgov.com website and citizen engagement and transparency are key.
We must apply rigorous business practices including strong metrics to prioritize and complete projects that are important to our community.
In the power of the team – with city council, city staff, and citizens working together with the shared mission to keep Naples beautiful.