Farcical Comedy | Silly Humor
A Hunting Story to Beat All Hunting Stories! This zany Comedy follows the Soady family tale of opening day of deer season at the family's Upper Peninsula camp.
Thirty-five-year-old Reuben Soady brings with him the infamous reputation of being the oldest Soady in the history of the Soadys never to bag a buck. In a hunting story to beat all hunting stories, Escanaba in da Moonlight spins a hilarious tale of humor, horror, and heart as Reuben goes to any and all lengths to remove himself from the wrong end of the family record book.
Written by Tony Award and Oscar-nominated actor Jeff Daniels.
Blackburn Hall: November 27 – December 22

Regarded by many as "The Perfect Christmas Love Story, She Loves Me is based on

Blackburn Hall: December 7 – December 9

When faced with danger, Princesses Anna and Elsa discover their hidden potential and the powerful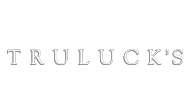 The Naples Players
701 5th Avenue South, Naples, Florida 34102
(239) 263-7990
Monday-Friday: 10am to 4pm
Saturday: 10am to 4pm
*Will-Call & Wait-List opens 2 hours before curtain
(239) 434-7340
Monday-Friday: 10am to 4pm
Saturday: 10am to 4pm
The latest on TNP shows, events, & programs delivered straight to your inbox!