A Letter from Our Leadership
What a strange year it has been. What is – at once – one of our most successful years ever, is also one of our most perilous. With tremendous growth and success over the last several years, having to close our doors due to COVID-19 set the stage for a large financial hit totaling more than $1.6m.
Most of this financial impact won't become obvious until 2021, when 11.5 months of the fiscal year will have passed without a regularly scheduled public performance.
Even so, The Naples Players is leading the way in building back our community through the arts. Our innovative and immediate programmatic response was heralded across the region – with Gulfshore Life Magazine calling us the "defender of the arts," while our outdoor cultural events season proved to be ahead of the curve.
I'm proud of the Naples community for coming together to save the arts; and I'm proud that we're at the forefront of the movement. As you'll see in this report, there is a lot to celebrate even as the need for donations remains significant.
Thank you for your ongoing support!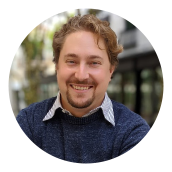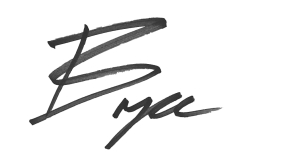 Bryce Alexander
CEO & Executive Artistic Director
Despite being cut off in the middle of our season by the global pandemic of COVID-19, our 66th year was on track to be our highest attended season in our history – with a record number of season ticket holders, individual ticket holders, and partnerships.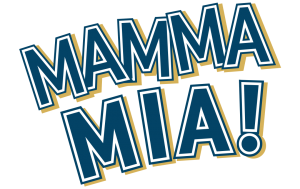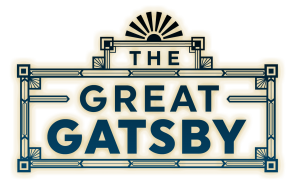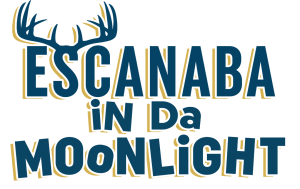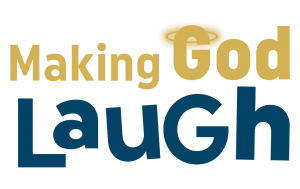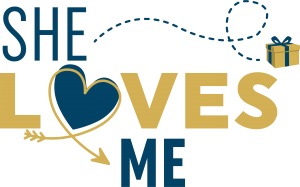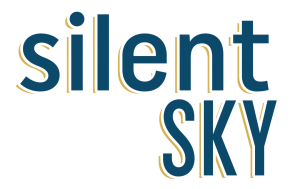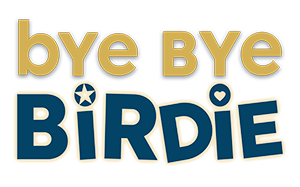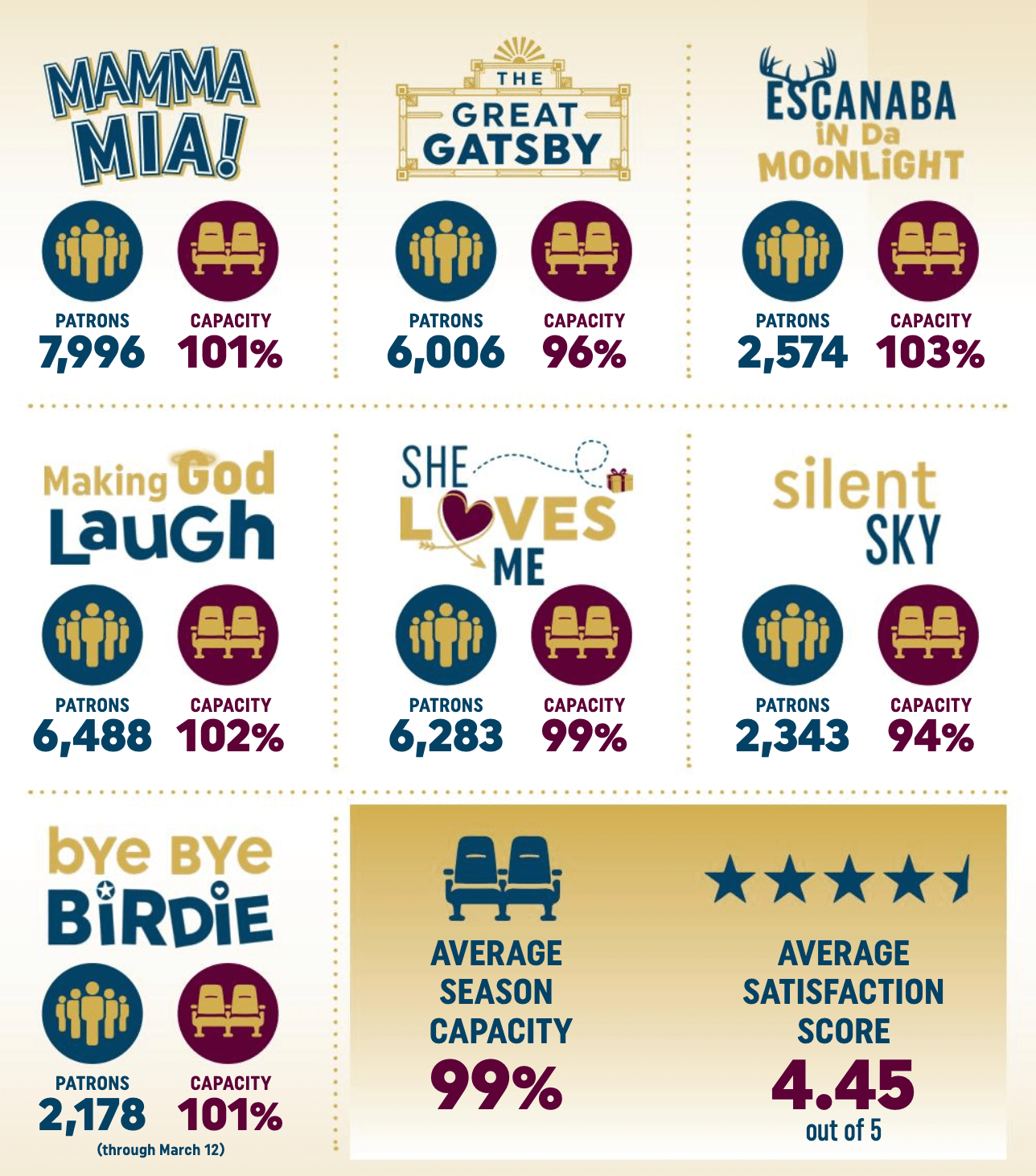 Even in the face of the enormous challenges presented by COVID-19, our volunteers continued to serve as the backbone of our community. From writing thank you notes to our donors, to ushering at outdoor productions, our volunteers worked more hours in 2020 than 2019, even with canceled productions.
Eager to Come Home
AN INTERVIEW WITH HILDEGARD CARNEY
Volunteering By The Numbers
In total, 608 volunteers worked 62,919 hours!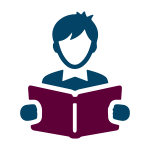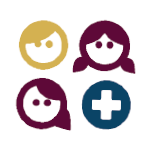 487
students with learning or developmental disabilities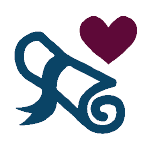 80%
of students receive some degree of scholarship

1750
total teaching hours logged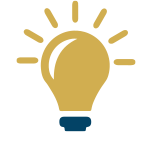 212
virtual classes developed and taught online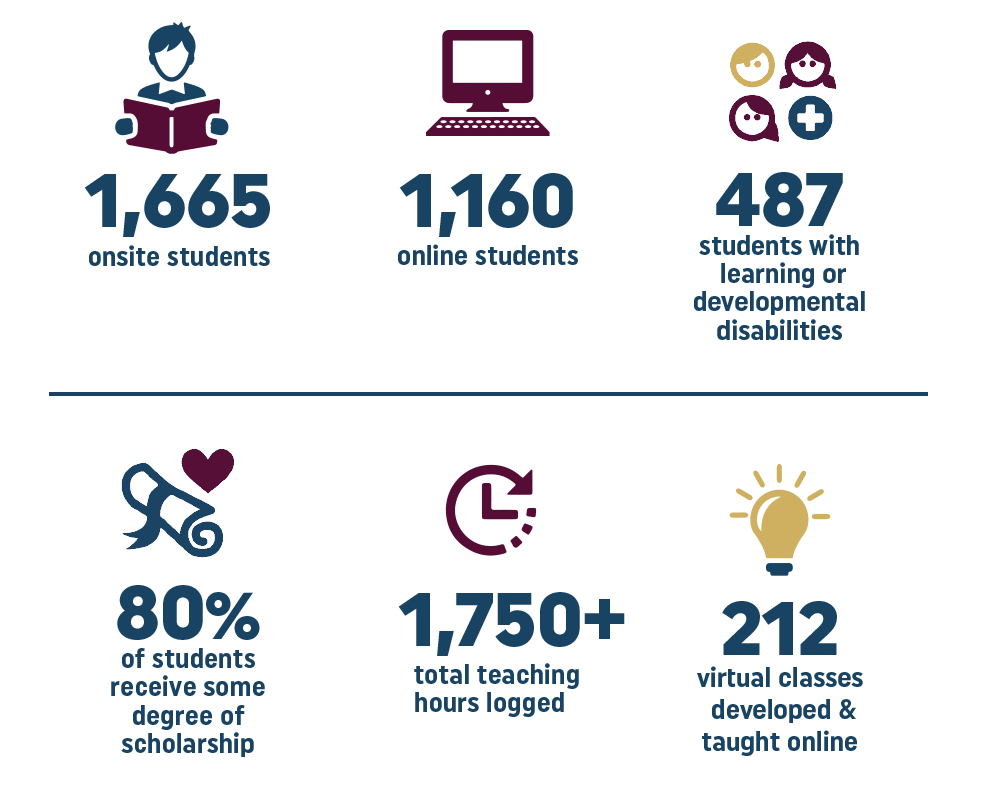 Saving the Arts For Future Generations
AN INTERVIEW WITH ALEXIS CAMINA
Even though our fiscal year ran May 1, 2019 – April 30, 2020 – we would be remiss if we did not include the efforts to combat COVID-19 that took place beginning in March 2020 into this year's impact report
Now through December 31st, all donations are being generously matched.
Keeping the Arts Alive
AN INTERVIEW WITH AMY & JESSE HUGHES
ADVISORY COUNCIL
This Spring, TNP led the region's arts organizations through the formation of a new COVID-19 Advisory Council. The council is comprised of healthcare professionals, industry professionals, and community leaders to help make informed decisions about the safest and most responsible ways to move forward.
EDUCATION IMPACT
Unable to produce on-site shows and host on-site classes until late 2020, the Education Department acted quickly to create on-line content for adults, children, and special-needs individuals – which even include a fully virtual 2020 Summer Camp.
FINANCIAL IMPACT
When our spring production of Bye Bye Birdie closed its doors on March 12th, we immediately felt the effects of ticket refunds and missed opportunities for season ticket sales.  Thankfully, 43% of patrons agreed to donate the value of their tickets back to TNP to help offset the losses.
In the end, we estimate a loss of over $1.6 million due to the entirely canceled upcoming 2020-2021 season.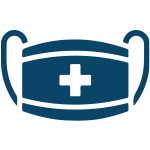 600+
masks sewn & donated to local hospitals in need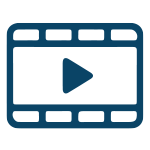 24k+
people watched our free, online  content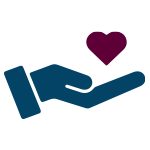 836
individual donors (from March 12 – Oct 31)
Consider This
 The Naples Players' FY20 ended only six weeks after the COVID-19 shutdown. While little impact is shown on this financial breakdown, next year's financials will likely demonstrate the significant loss experienced after April 30, 2020 due to COVID-19.
Revenue & Expense Data
Fiscal Year 2019-2020
May 1, 2019 – April 30, 2020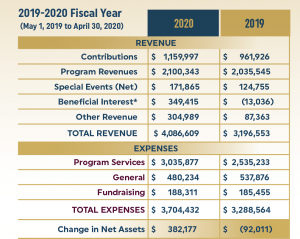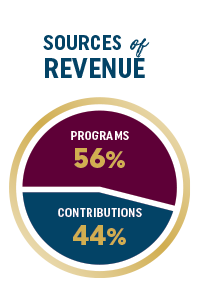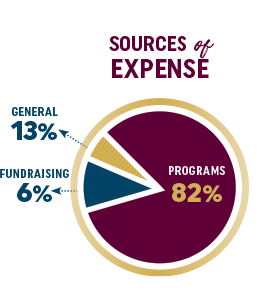 COVID-Specific Losses
March 12, 2020 Through Oct 31, 2020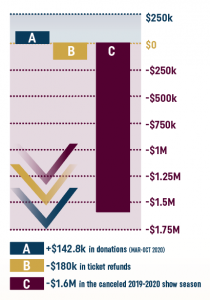 Links to Supporting Documentation
The Naples Players
701 5th Avenue South, Naples, Florida 34102
(239) 263-7990
Monday-Saturday: 10am to 7pm
Sunday: CLOSED
*Will-Call & Wait-List opens 2 hours before curtain
(239) 434-7340
Monday-Friday: 10am to 5pm